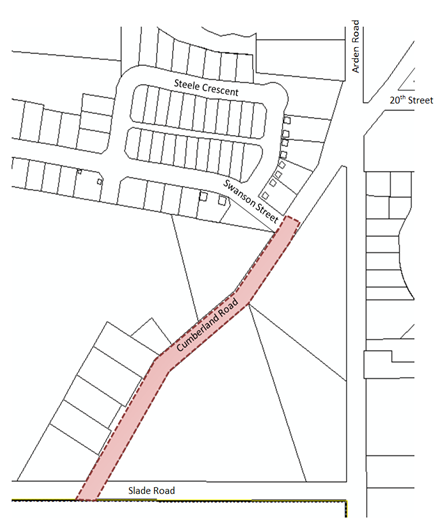 A section of Cumberland Road in the City of Courtenay is being repaved, with work expected to start later this month.
The work zone is between Swanson Street and Slade Road at the City of Courtenay boundary.
Construction is expected to last three days from Monday April 23 until Wednesday April 25, between 7:30 am and 5:00 pm, weather permitting.
Once paving starts, roadways will be subject to intermittent lane closures and single-lane alternating traffic during construction hours.
There will be noise generated by the crew and equipment, and any on-street parking may be restricted during construction. Please use caution and obey traffic personnel and posted traffic signs. All efforts will be made to maintain vehicle access to local residences, although there may be times when road closures are necessary.
During repairs, the existing pavement surface will be ground up, removed, and replaced with new asphalt. This cost-effective method of road repair can be performed when the road surface is damaged but the sub-base is stable and underground utilities don't yet need replacing or upgrading.
The project is part of the City's long-range asset management planning, which prioritizes repairs based on a thorough condition assessment of roads throughout the city. A separate paving project on 17th Street between Cliffe and McPhee Avenues will begin later this spring.
For further information, please contact the City of Courtenay Public Works Department at 250-338-1525.