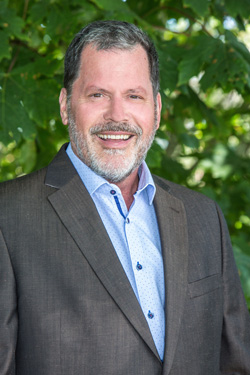 After seven years with the City of Courtenay, Chief Administrative Officer David Allen has announced he will be retiring on September 30, 2020.
Allen announced his decision to City Council and staff on May 26.
Courtenay Mayor Bob Wells said Council accepted Allen's resignation with regret. "We have been truly fortunate to benefit from Mr. Allen's steady leadership over these past seven years," said Wells. "He's led countless initiatives, and he's supported the development of an incredibly strong and positive corporate culture at the City.
"His efforts are leaving Courtenay well-positioned for the future, both in the short term as well as over the coming decades through our efforts on climate change mitigation, our stable finances, and our leading-edge asset management program. On a personal note, it has been my pleasure to work with David, first as Councillor, then as Mayor. We have been lucky to have him, and wish him the very best as he makes his way toward retirement."
David Allen expressed his thanks to Council, staff, and the community at large. "The last seven years have flown by, and I'm very proud of the work we've accomplished together during my tenure. As I begin the transition to retirement this fall, I know the City of Courtenay will be in good hands with the strong team we have in place."
Council will now embark on a process to ensure a smooth transition to new leadership over the coming months.