In the dry summer months, water consumption doubles, while less rain is available to replenish our water supply. Let's all do our part to be Water Wise and conserve this shared natural resource.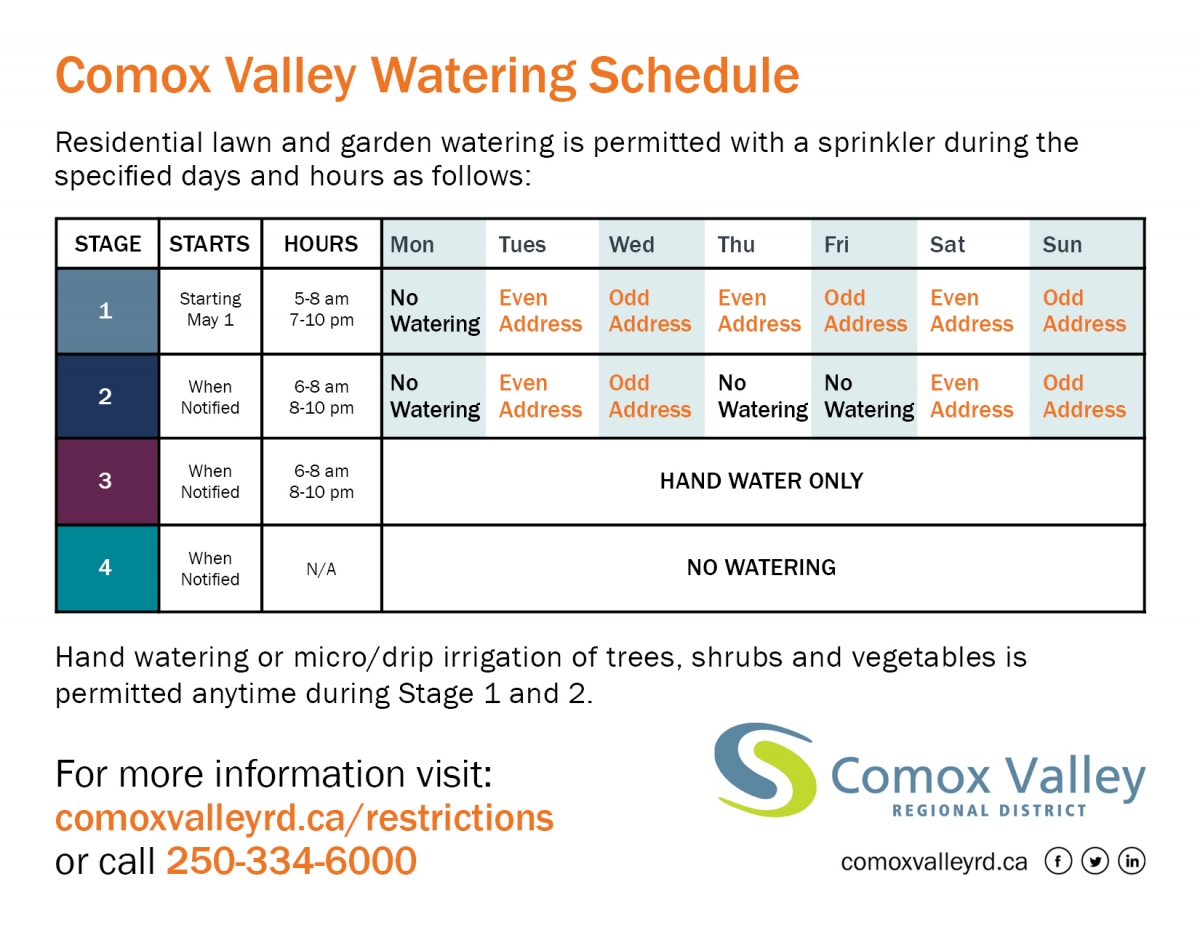 Water Wise Ambassadors
Watch for our team of Water Wise Ambassadors in the community this summer! They'll be visiting neighbourhoods and providing education and tips on water conservation.
Outdoor Water Conservation Tips
Ensure your irrigation system is working properly with regular maintenance. Set your timers to reflect lawn and garden water needs, or better yet, use a smart control irrigation system to reflect weather and other environmental conditions. Smart Control Irrigation Rebates may be available from the CVRD
Did you know? Your lawn only needs one inch of water per week. Set out a container, such as a tuna can, in different zones or areas to ensure you're not overwatering
Aerate and top dress with compost for a healthier lawn
Let your lawn go dormant during the summer months, it will return to green when it rains in the fall
Add compost to promote healthy soils with greater water retention and microbial activity
Add mulch to your garden to reduce surface temperature and evaporation
Design a water efficient garden using native and drought tolerant plants
Water efficiently – cluster higher water demand plants together and water at the base
Set up your sprinkler to water only your lawn/garden, not the driveway or sidewalk
General Tips
Use a broom to clean driveways and pathways
Wash your car on the grass using a bucket and hose with a shut-off nozzle
Resources
Native Plant Gardening: