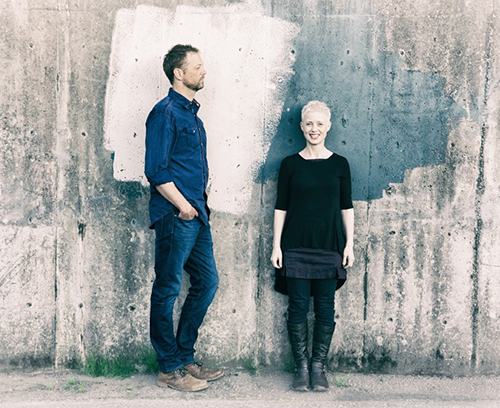 Sunday, August 11th at 7 pm, Simms Park will feature the award winning duo Big Little Lions with Helen Austin and Paul Otten. This free concert is hosted by the City of Courtenay.
Big Little Lions brings catchy folk pop songs with emotions and tight harmonies to the stage. Their collaboration began with the children's album Colour It. This album went on to win a JUNO award for Children's Album of the year in 2014.
Their live show is quite the spectacle with Paul playing drums, bass and keyboard all while singing lead vocals with Helen, who is no slacker playing guitar and foot percussion. They use every limb, and then some, to make two people sound like a full band.
They have released five albums to date which have garnered awards and nominations including the Canadian Folk Music Awards Ensemble of the Year. They have achieved this while living in different countries with Austin from the Comox Valley and Otten from Cincinnati, Ohio.
Other featured Simms Park performances on Sundays at 7:00 pm include Retro Rock Revival on August 18 and My Generation on August 25. The last concert on August 25th also features a Food Bank Drive. Please bring a non-perishable food donation or cash donation.
For more information, check out the Simms Summer Concert Series page.
The Simms Summer Concert Series season is sponsored by the Comox Valley Record, The Goat 98.9 FM, What's On Comox Valley and the City of Courtenay.