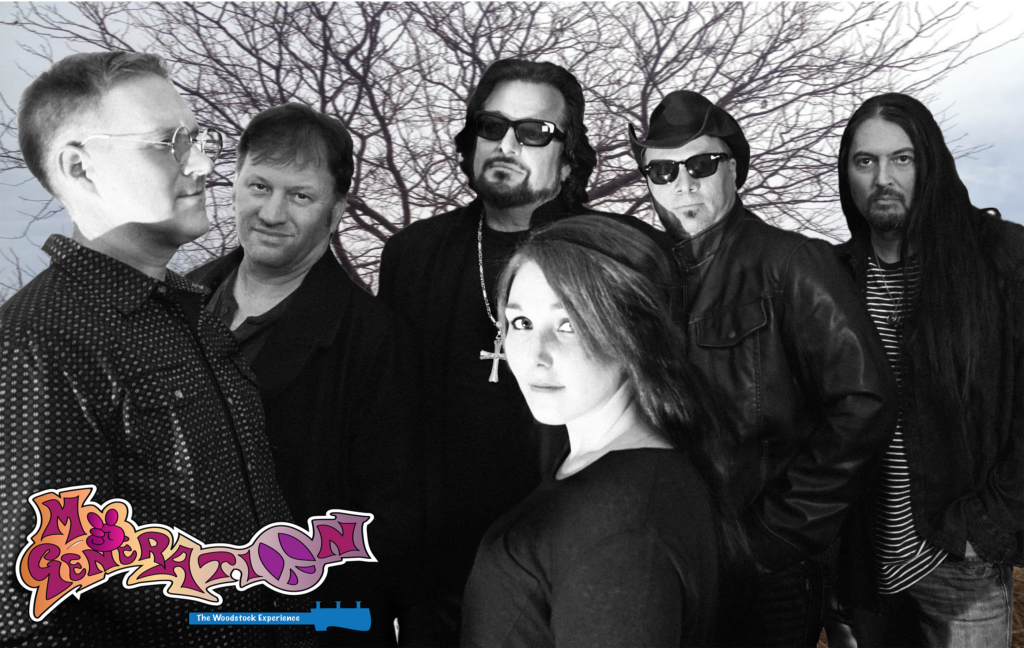 Come down to celebrate the 50th anniversary of Woodstock with MY GENERATION on Sunday, August 25th at 7 – 8:30 pm at Simms Park in Courtenay. This concert also features a community FOOD BANK DRIVE. Please bring a non-perishable food item or cash donation.
MY GENERATION features the music and styles of Santana, Janis Joplin, The Who, CCR, Joe Cocker, Jefferson Airplane, Jimi Hendrix, The Band and more. Come experience music that defined a generation from a festival that was a pivotal moment in music history.
Audience members are encouraged to wear hip 60's mod threads to support the good vibes of the event.
Simms Millennium Park is located by the 5th Street Bridge and across from Lewis Park. Please bring your own lawn chair or blanket
For more information, check out the Simms Summer Concert Series page.
The Simms Summer Concert Series season is sponsored by the Comox Valley Record, The Goat 98.9 FM, What's On Comox Valley and the City of Courtenay.