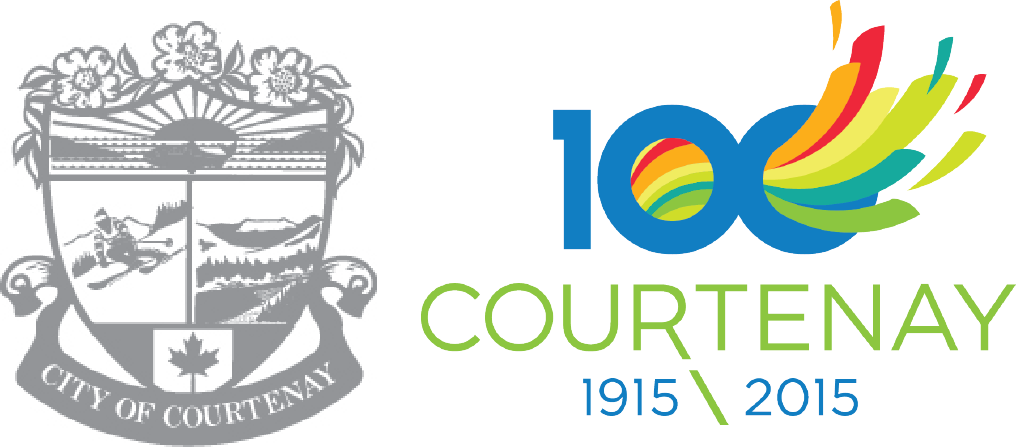 Courtenay Recreation is going to look a little different this year, just in time for the City's Centennial.
The popular recreation provider is a department of the City of Courtenay, but until now they've always maintained a separate logo and identity. Starting this month, they're going to begin the process of transitioning from their own logo to using the City of Courtenay's official crest.
Susan Murphy, manager of recreation services, said the transition will help standardize communication materials for the City, and reflects the important role the recreation department plays in the organization. "We've been a part of the City since 1996, but until now we've always had a separate logo," noted Murphy.
"We think this change will more clearly define our role within the City, and minimize confusion – particularly for newcomers. We're proud to be part of the City of Courtenay, and this change reflects that."
The old Courtenay Recreation logo won't disappear overnight, however. "This is going to be a gradual transition," noted Murphy. "We'll begin using the City crest on advertising and other new publications, and slowly phase it in elsewhere as our old communication materials get used up."
Courtenay Recreation includes programs for all ages at the Lewis Centre, Florence Filberg Centre, Native Sons Hall, and The LINC Youth Centre (temporarily closed for repair due to flooding). They also offer facility rentals and parks bookings for many types of events both large and small.
For information on all Courtenay Recreation programs and services, visit the recreation page or call the Lewis Centre at 250-338-5371 and the Florence Filberg Centre at 250-338-1000.