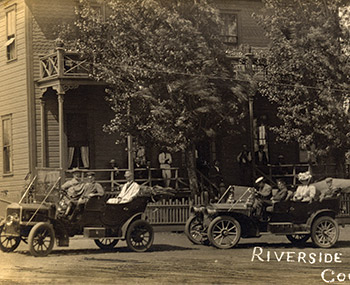 This week is Heritage Week in B.C., and the City of Courtenay's Heritage Advisory Commission will be hosting a display chronicling the past 100 years of community life in Courtenay as part of our city's centennial celebrations.
Find the display, titled "A Walk Through Time", at the Cumberland Heritage Faire on Saturday, February 21 from 10 am to 4 pm in the Cumberland Recreation Centre.
Following the Heritage Faire, the display will be available for viewing on 5th Street in the windows of the McConochie's building at 5th and England.
How well do you know your hometown?
Do you know the answers to the following questions? Discover the answers as you "walk through time" with the Courtenay Heritage Commission, and their decade-by-decade look at community life in Courtenay.
Who is known as "the Father of Courtenay"?
When did residents switch from driving on the left hand side of the road to the right?
What was Courtenay's role in the war effort?
Which professional sports team used to use Lewis Park as a training facility?
How many Olympians have ties to the Comox Valley?
For more information:
Contact City of Courtenay Development Services at 250-334-4441 or email planning@courtenay.ca
*photo: Riverside Hotel Courtenay & District Museum, 972.241.3