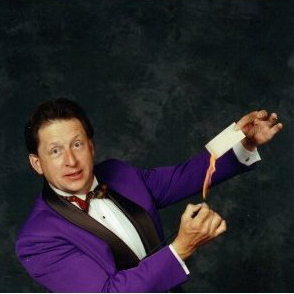 Special Needs Recreation at the Lewis Cente is pleased to offer two great community activities this spring. The first is an Inclusive Soccer Series for children and parents and the second is a fundraiser for our programs, The Magic of Greg Ladret.
Our new Inclusive Soccer Series starts on March 28. This series is free fun soccer games for parents and their children with and without disabilities.
The first hour will be active fun and practicing soccer skills. Then everyone will have time relax with a social time with light refreshments. These classes are open to children 7 – 11 years with parents or caregivers.
The first session is Saturday and Sunday, March 28 and 29 from 10 – 11:30 am. The next session is over spring break, Monday to Wednesday, March 30 – April 1 from 9:00 – 10:30 am.
This series is free but please pre-register at the Lewis Centre 250-338-5371.
Bring your family out to see the Magic of Greg Ladret! This exciting event is sponsored by the Royston Cumberland Lions with all proceeds going to Special Needs programs.
Who is Greg Ladret?
Over the past several years, Greg Ladret has presented his family oriented Magical Variety show to thousands of people across British Columbia as well as such diverse places as Dubai, Bahrain, London, Paris, New York, Australia, Tahiti and more!
Greg has also appeared in movies, most notably in a scene with Jack Lemmon in The Long Way Home, and with Meg Ryan and Adam Brody in the Land of Women.
With a performance repertoire that includes stage magic, close-up magic, roving entertainment, cowboy rope spinning, juggling, and Balloon Twisting, sometimes done while on in-line skates, Greg has been described as a magician with bonus skills!
The Magic of Greg Ladret will be presented at the Lewis Centre on Saturday, April 18. There are two matinees, 12:00 noon and 2:00 pm. Tickets cost $15 per person or purchase four and get one free.
To get your tickets, call 250-334-3014. One of the Royston Cumberland Lions will deliver to your home if needed, please leave a message.
Visit the Special Needs Recreation page for all the programs that we offer or call us at the Courtenay Recreation Lewis Centre, 250-338-5371.