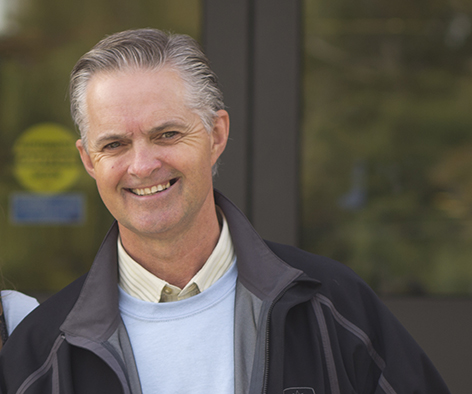 The Council and staff of the City of Courtenay are grieving the loss of Randy Wiwchar, the city's long-time director of community services. Randy passed away on the morning of Thursday, June 9, 2016 after a hard-fought battle with mesothelioma.
Randy was instrumental in shaping many of the programs, facilities, and parks we enjoy in the City of Courtenay. Over his 25 years of service to the community, he was involved in numerous initiatives, such as the Lewis Centre expansion, 2010 BC Seniors Games, Olympic Spirit events, Sid Williams Theatre and Native Sons Hall renovations, the LINC Youth Centre, Simms Millennium Park and Pavilion, the Rotary Trail, and many other parks, trails and playgrounds. Randy was also the city's liaison with many local community groups and organizations, and was a champion for arts and culture in our community. Most recently, he led the City of Courtenay's centennial celebrations throughout 2015. Randy retired in November 2015.
Randy avoided the spotlight, preferring to shine it on others, but it is no exaggeration to say that his efforts have benefitted our entire community. Randy was passionate about serving the residents of the City of Courtenay and the Comox Valley, and was particularly fond of projects and programs benefitting youth. He made our city a better place.
Above all, we remember Randy for his kind, thoughtful, and caring nature. He was selfless, generous with his time and praise, and a true pleasure to work with and to know.
We send condolences to Randy's wife, Wendy, his children, Tory and Riley, his family and friends. Details for Randy's memorial service have not yet been finalized.
In lieu of flowers, his family has requested donations in Randy's honour to the Courtenay Centennial Legacy Fund through the Comox Valley Community Foundation. For more information, visit www.cvcfoundation.org/