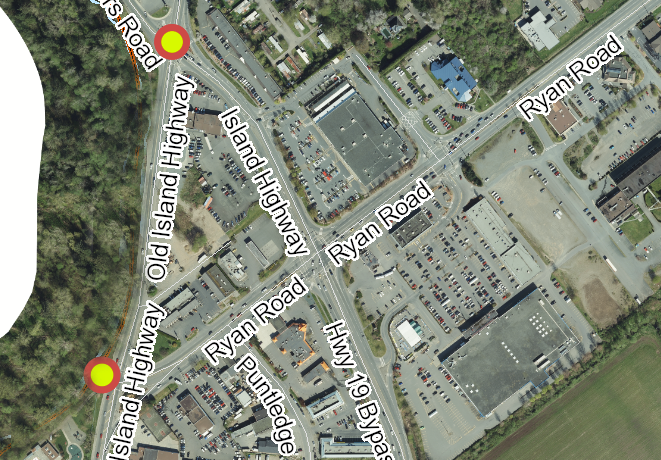 Old Island Highway will be repaved in two places on Thursday, July 12. Paving will take place overnight from 6:00 pm to 4:00 am at the intersection of Ryan Road and Old Island Highway and the intersection of Headquarters Road and Old Island Highway.
Once repaving starts, roadways will be subject to intermittent lane closures and single-lane alternating traffic during construction hours.
There will be noise generated by the crew and equipment. Please use caution and obey traffic personnel and posted traffic signs.
For further information, please contact the City of Courtenay Public Works Department at 250-338-1525 or email publicworks@courtenay.ca.