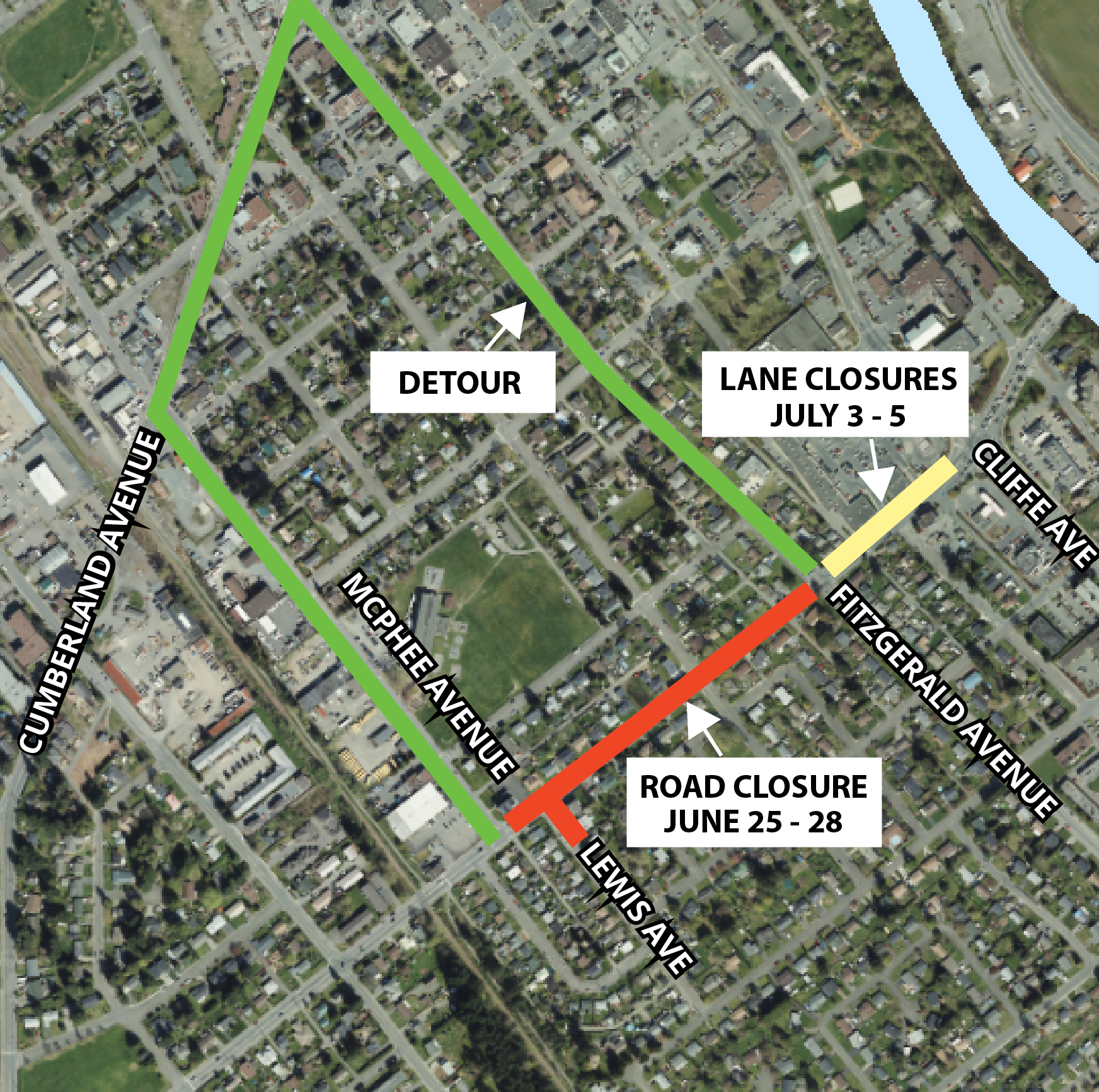 Two sections of 17th Street will be repaved starting next week, resulting in road closures and detours around the work zone.
From Monday, June 25 to Thursday, June 28, 17th Street from Fitzgerald to McPhee Avenue will be closed from 7:00 am to 6:00 pm each day. A section of Lewis Avenue just south of 17th Street will also be closed. The full road closure will enable the contractor to finish their work in a minimal time frame. Detours will be in place around the work zone. Please note that the intersection at 17th Street and Fitzgerald Avenue will remain open during this full road closure.
The following week, overnight work will be completed from Tuesday, July 3 to Thursday, July 5 between Cliffe and Fitzgerald Avenue. Work will be completed between 6:00 pm to 6:00 am each day. Once paving starts, roadways will be subject to intermittent lane closures and single-lane alternating traffic during construction hours.
There will be noise generated by the crew and equipment, and any on-street parking will be restricted during construction. Please use caution and obey traffic personnel and posted traffic signs.
During repairs, the existing pavement surface will be ground up, removed, and replaced with new asphalt. This cost-effective method of road repair can be performed when the road surface is damaged but the sub-base is stable and underground utilities don't yet need replacing or upgrading.
The project is part of the City's long-range asset management planning, which prioritizes repairs based on a thorough condition assessment of roads throughout the city.
For further information, please contact the City of Courtenay Public Works Department at 250-338-1525.