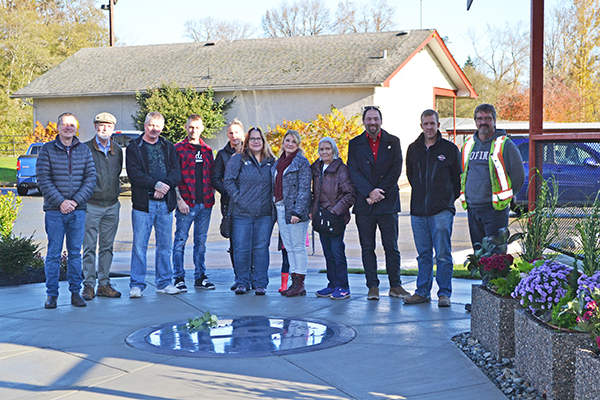 A new plaza opened this morning (Friday, October 25) at Lewis Park near Diamond One. This project includes the insignia "Never Forget #9" and acknowledges the tragic event of August 2017 when local father, husband, son, brother, and friend, Chris Godfrey, sustained a head injury during a slo-pitch game at Lewis Park and later lost his life.
The plaza is also a permanent reminder of safety in the sport, with helmets now mandatory in local slo-pitch leagues. This beautification project will also improve drainage, safety and accessibility.
The project was partially funded by the former Comox Valley Fields of Dreams Society, and both Tayco Paving and Cumberland Ready Mix discounted their work in memory of Chris.
For more information, please contact the Recreation and Cultural Services Department, rcs@courtenay.ca or 250-334-4441.