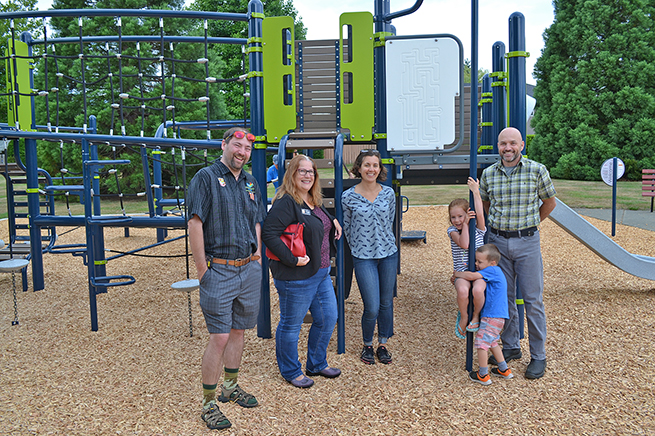 A new playground area at Hawk Glen Park has been recently completed and the City of Courtenay officially opened the playground at a ribbon cutting event on Friday, July 26.
The playground has new features including a friendship swing, belt hammock, chill spinner and panel maze as well as slides and climbing apparatus.
Courtenay Mayor Bob Wells said the playground is a welcome addition to the area. "Hawk Glen Park is a popular neighbourhood park with lots of kids in the surrounding neighbourhood, so we know this playground will be well-used," noted Mayor Wells. "We're grateful for the work of the contractor and City staff in making this great play area for everyone to enjoy."
For more information on Courtenay parks and playgrounds, visit parks pages or call Public Works Services at 250-338-1525.