The City of Courtenay is lowering the speed limit on a section of the South Island Highway.
The half-kilometre long section extends south of Marriott Road to the City boundary at Monaltrie Drive. The speed limit in this section will be lowered from 80 km/h to 60 km/h effective Thursday May 14, 2020.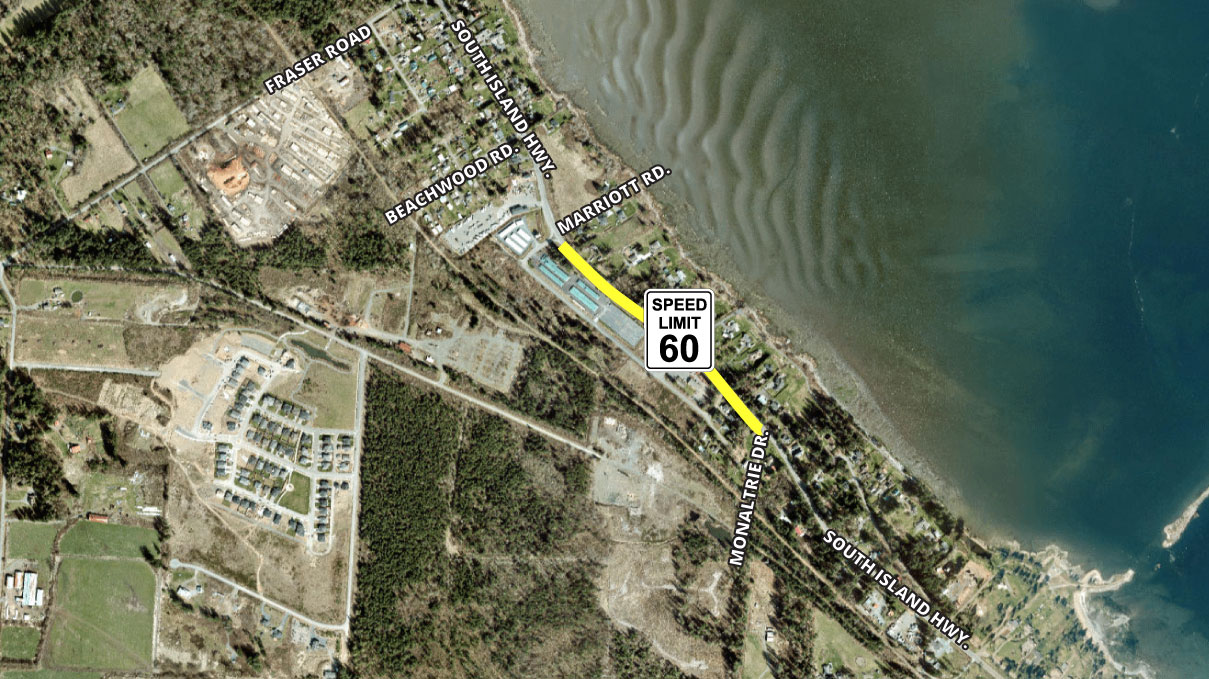 "This was the only section of 80 km/h roadway under the City's jurisdiction," said Kyle Shaw, the City's director of public works services.
"Reducing the speed on this stretch will help the City standardize our traffic control practices when road work is underway. The provincial traffic control requirements are quite a bit higher as the travel speed increases. The speed reduction will help our crews feel safer when they're working on maintenance in this corridor. Pedestrians and cyclists using the shoulder will likely feel more comfortable with the slower traffic speed as well."
The change will add about seven seconds to a commute.
Other 80 km/h roads that fall within Courtenay, including Ryan Road and the Comox Valley Parkway, are the responsibility of the Ministry of Transportation and Infrastructure.
For more information, contact Public Works Services at 250-338-1525 or email publicworks@courtenay.ca