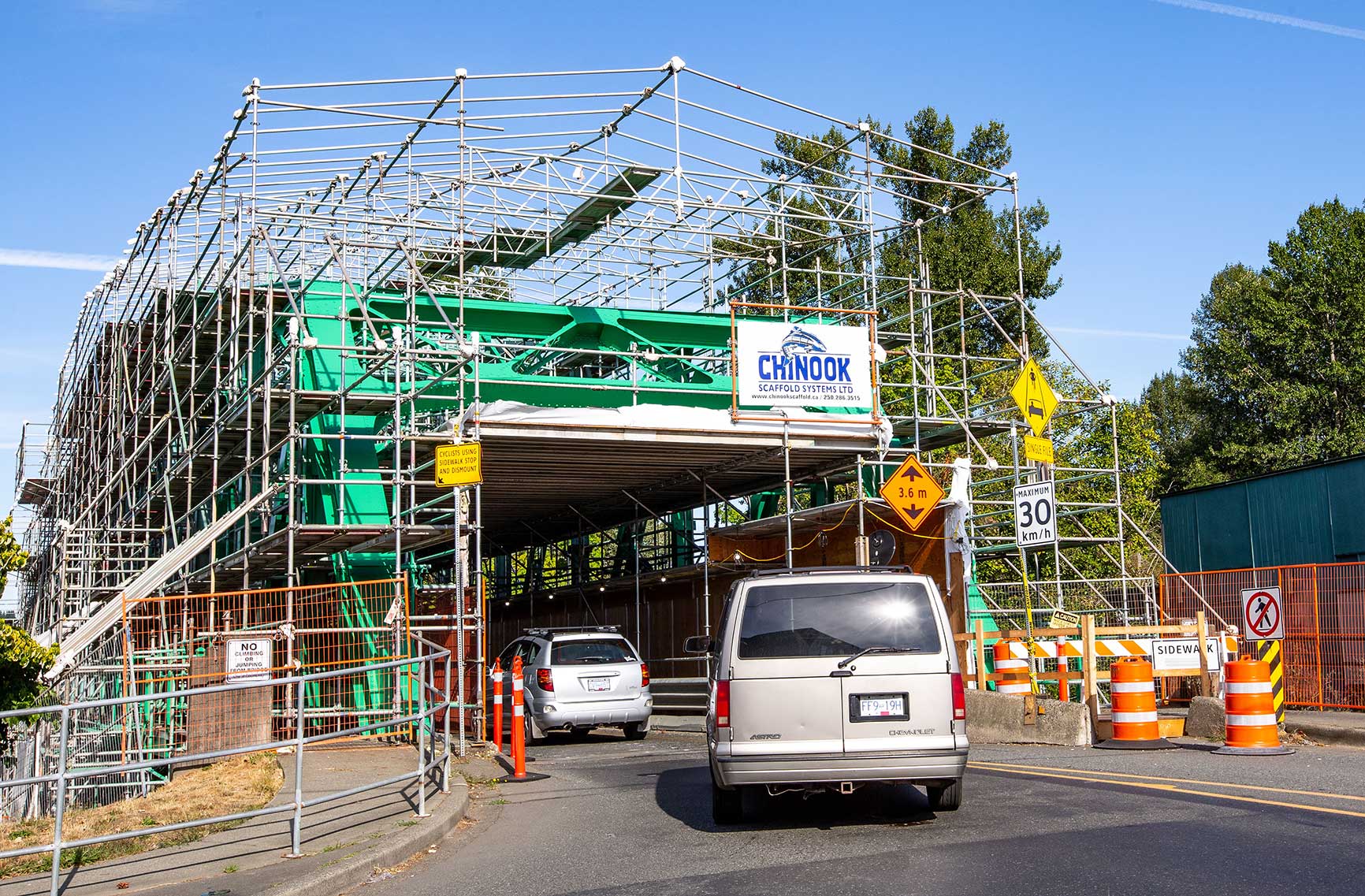 The 60-year-old 5th Street Bridge is boasting a fresh coat of classic green paint. A significant component of the on-going rehabilitation, replacing the bridge coating is one of the most effective ways of protecting the steel bridge from corrosion.
After a rigorous process to carefully remove the lead paint covering the 5th Street Bridge, both ends have now been recoated in a fresh, (and lead-free) new coating of marine paint. This past spring, over 2,100 people provided input online with the majority of responses in support of keeping the bridge "classic green".
On Sunday, the fresh paint was revealed as the white plastic containment system is removed from both ends of the bridge. Crews will then move to the centre of the bridge to recoat the last remaining section. This work will take several weeks, and then focus will shift to the final phase of work: bridge deck repairs.
This signals a milestone in the progress towards rehabilitating the steel structure of the bridge and protecting it for years to come.