Coming soon 😊 Two new bright and colourful playgrounds will be installed at Maple Park and Hobson Park. Both playgrounds will have equipment that is best suited to children 2 - 5 years old. The playgrounds will provide more options for our community's younger kids, as other Courtenay playgrounds installed in recent years such as Hawk Glen Park, Puntledge Park and The Ridge are geared toward 5 - 12 year olds.

Maple Park: the old swings will be disassembled on Thursday July 29. Installation begins Tuesday August 3 and will continue for about a week. The area will be fenced off for the installation.
Maple Park is a .64 acre green space in west Courtenay between Maple Drive, Grieve, 18th Street and Harmston Avenue, and features a playground, picnic area, and basketball.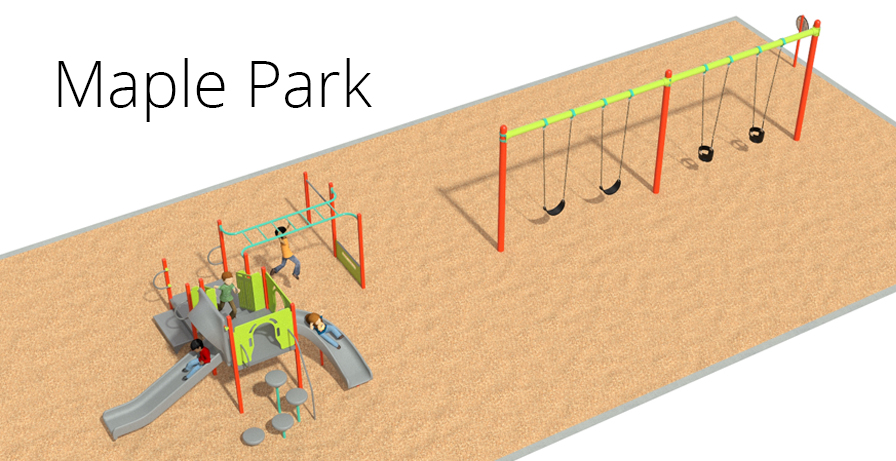 Hobson Park: installation anticipated in September.
Hobson Park is a 3.29 acre green space and forested area in east Courtenay at the corner of Hobson Avenue and 10th Street East with a playground, picnic area, and basketball.