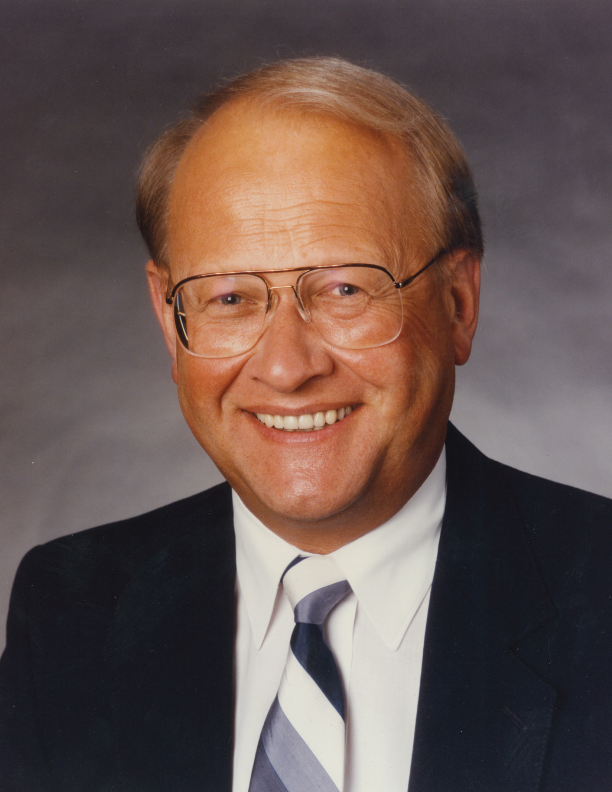 A four-acre forested area on the corner of Lerwick Road, Malahat Drive, and Crown Isle Drive was formally renamed "Stan Hagen Nature Park" in a dedication ceremony on August 24, hosted by the City of Courtenay and attended by members of the Hagen family and invited guests.
The Honourable Stanley B. Hagen served as MLA for the Comox riding until his passing in 2009.
The park was originally assigned the temporary name "150 Year Grove" when first established in 2009 in honour of B.C.'s 150 year celebrations. The decision to rename the park in honour of Stan Hagen was made by Courtenay Council in 2010, recognizing his long-running involvement as a community leader and participation in parks, heritage, and community matters.
Hagen served the residents of British Columbia in ten cabinet portfolios. To represent the ministries Hagen served, the City of Courtenay planted ten dogwood trees in the park.
About Stan Hagen
Hagen was born in 1940 in New Westminster, B.C. to Norwegian immigrant parents. Hagen and his wife Judy moved to Courtenay in 1968, welcoming five children over the next several years.
He became active in the local community, including the Courtenay Advisory Planning Commission and coordinator of Big Brothers.
In 1972 he was elected to the School District No. 71 Board, serving for six years.
Hagen served as MLA for the Comox riding from 1986 to 1991, and from 2001 until 2009.
His cabinet portfolios included:
Minister of Agriculture and Lands
Minister of Tourism, Sports and the Arts
Minister of Children and Family Development
Minister of Human Resources
Minister of Sustainable Resource Management
Minister of Agriculture, Food and Fisheries
Minister of Advanced Education, Job Training, Science & Technology
Minister of Regional and Economic Development
Minister of Education
Minister of State for the Vancouver Island / Coast Region
Stan Hagen was a strong voice for advanced education and for North Island College, and was the founding president of the Comox Valley Community Foundation.
Included in his many distinctions was an Honourary Doctorate of Law Degree from Simon Fraser University.
Hagen's legacy includes the establishment of the Central Coast Land Resource Management Plan, which laid the foundation for the creation of 24 new conservancies in B.C., protecting over 500,000 hectares of land including the home of the Spirit Bear.