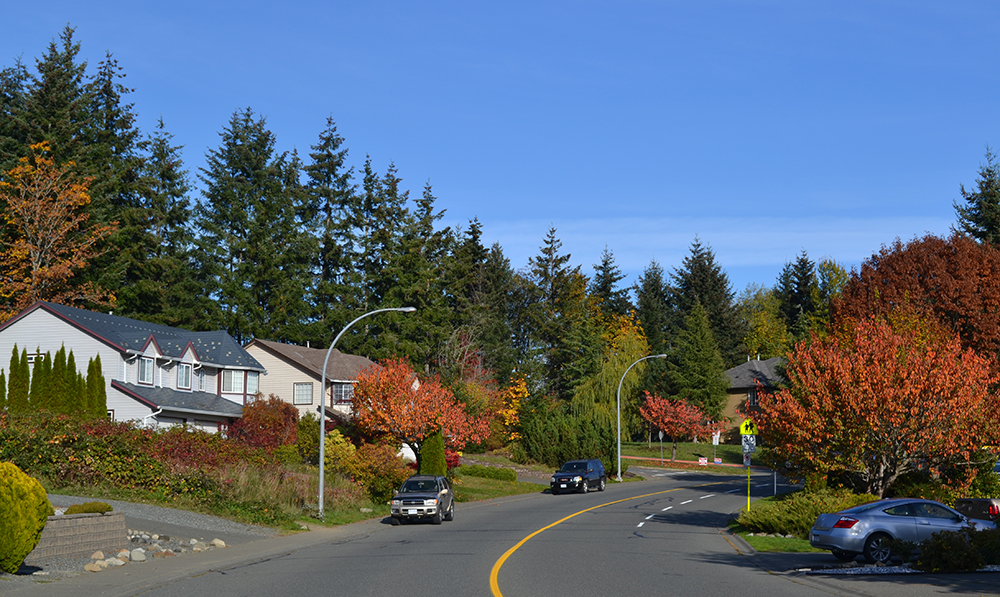 A number of community engagement sessions are planned in Courtenay to explore neighbourhood-specific ideas for Courtenay's Official Community Plan (OCP) update. A mix of in-person outdoor guided "walkshops" and virtual online workshops are happening between October 26 and November 10. Advance registration is required for both activities. The full schedule and online registration tools are available on our OCP Update page.
Each walkshop will be 90 minutes long for a maximum of ten registrants, with on-site guidance by City staff. COVID-19 protocols will include mandatory masks and physical distancing. Attendees will be encouraged to discuss what is important to them in their neighbourhoods, with a focus on urban design considerations.
Virtual workshops will use the ZOOM platform. Each workshop will last 2 hours, including a facilitated discussion of what is most valued in different areas of Courtenay, and what should be addressed as new development occurs. Moderators will use images to spark ideas and explore different urban design opportunities. A personal computer or mobile device, internet and audio equipment (speakers, and microphone in order to speak) are required to attend the virtual workshop.
"We've heard a lot of great ideas from the community and a clear vision for Courtenay since we launched the OCP update earlier this year," said Mayor Bob Wells. "It's encouraging to see that the emerging OCP vision is consistent with recent city-wide master plans and the Regional Growth Strategy. Through these neighbourhood sessions we want to hear ideas from community members in the areas they are most familiar with."
Community feedback will inform design guidelines for new developments and public improvements such as roads, parks and city facilities. The sessions will also allow staff, consultants and Council to understand what the emerging vision for Courtenay means on the ground in different areas.
To date the public engagement and technical review process for the OCP has resulted in a vision that includes:
net-zero greenhouse gas emissions by 2050
people at the core of community decisions with a focus on equity and reconciliation opportunities
developing within existing urban centres and neighbourhoods for walkability and maximizing existing servicing
more housing choices such as rentals, suites, townhomes and small apartments
transportation investments that support walking, cycling and transit
strong neighbourhoods with unique character and identity
more space for and time in nature as part of all neighbourhoods
productive community relationships with the City
and economic recovery and success that is ecologically and socially responsible and emerges from our community's values and sense of place.
The last significant update for the OCP was in 2005. The upcoming review is expected to carry the community forward over the next 10 years. Council will consider the plan for adoption by early 2021.
To learn more about and register for the neighbourhood sessions, sign up for the Courtenay OCP Update newsletter, and learn more about the process visit our OCP Update page or call 250-703-4839.