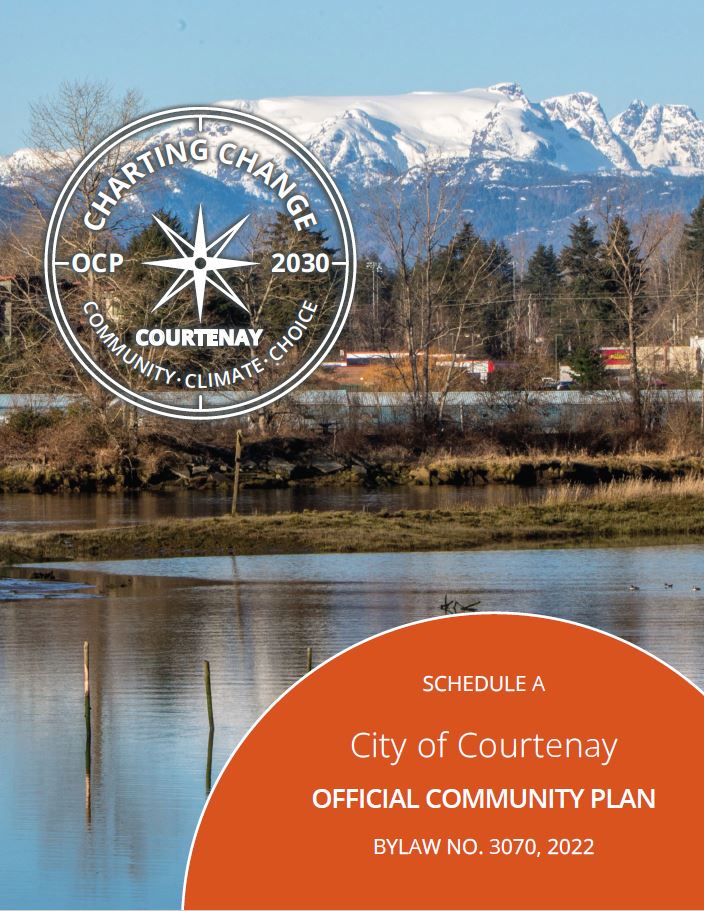 The Courtenay OCP Bylaw 3070 was adopted on July 25, 2022!
The City of Courtenay thanks the hundreds of people who participated in the Official Community Plan (OCP) consultation since early 2020. The OCP is a community effort!
A comprehensive review of the Courtenay Zoning Byalw will occur following adoption of the new OCP.
Background
Between fall 2019 and summer 2022 City of Courtenay staff consulted with a wide variety of consultants, community stakeholders, agencies, the wider public, and K'ómoks First Nation to develop a new Official Community Plan (OCP) to guide development into the future.
At the same time, Council adopted Zoning Amendment Bylaws that would implement some policies of the OCP related to affordable housing and active transportation:
permitting secondary suites in more zones (Bylaw No. 3071),
setting bike parking standards and lowering vehicular parking standards for multi-residential dwellings (Bylaw No. 3074), and
locating the Development Permit Area guidelines and Temporary Use Permit land use regulatory tools into to the Zoning Bylaw (Bylaw No. 3075).
This wepage contains background information on OCP Bylaw No. 3070 and corresponding Zoning Amendment Bylaws.