Courtenay's Official Community Plan is being reviewed!
Please check back on this webpage to stay up to date on project updates and learn how to get involved.
Save the date:
OCP Ideas Fair
Wednesday, February 19, 2020
10 a.m. - 8 p.m.
Florence Filberg Centre Conference Hall (upstairs)
411 Anderton Avenue, Courtenay
Learn more: Upcoming Courtenay Official Community Plan Ideas Fair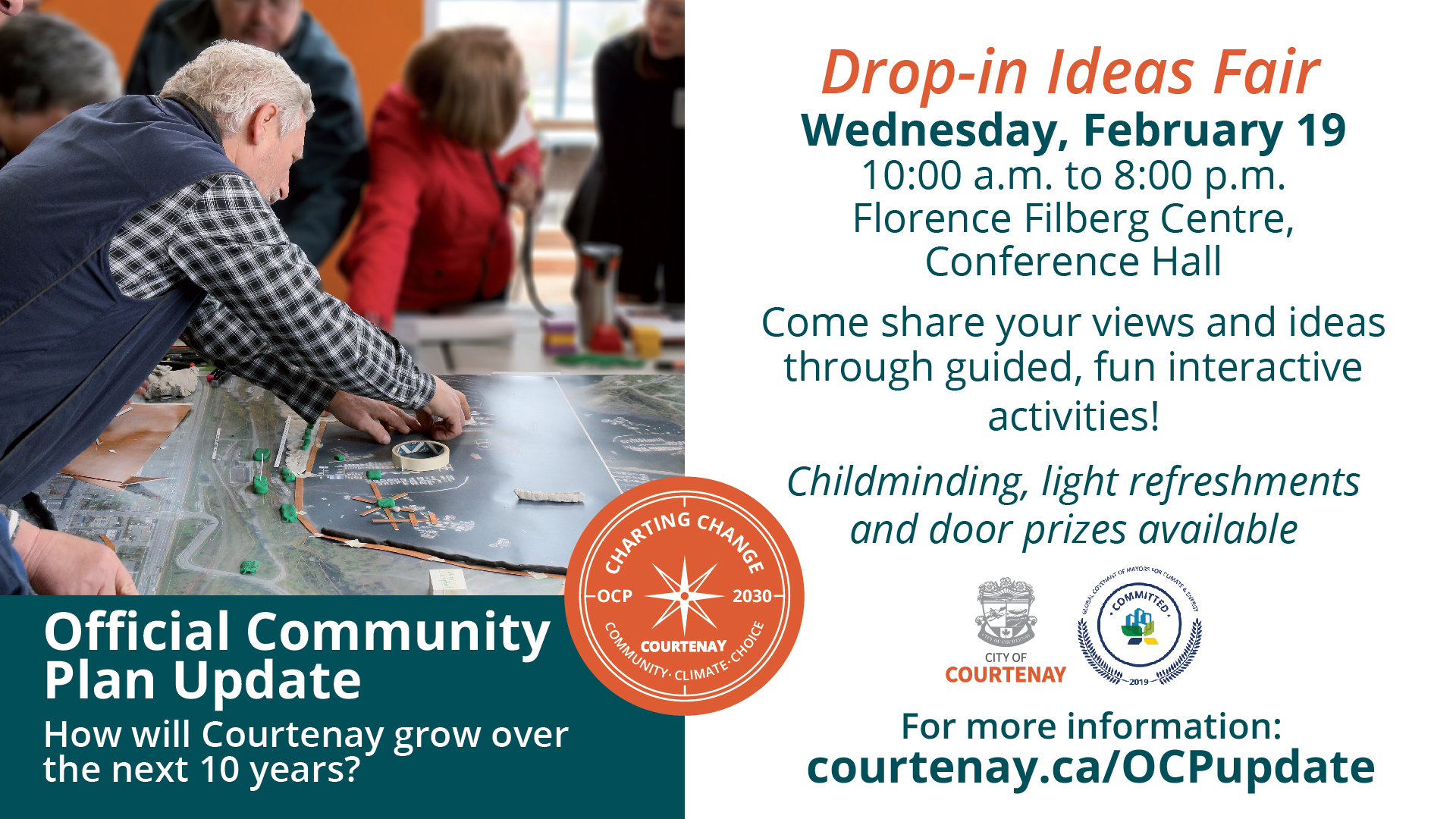 OCP Update E-Newsletter
What is an Official Community Plan?
The Official Community Plan (OCP) is a tool for Council and citizens to manage change in our community. The OCP sets out land use categories and approximate locations and densities of land uses. It becomes adopted as a Bylaw by Council and directs all other community plans including servicing plans, development design standards and the Zoning Bylaw.
New developments must be in line with the land use designations and other policies outlined within it. The OCP applies to the entire municipality and is the principal policy document that Council uses to make decisions on matters such as:
Land use
Growth management
Design of the built environment
Protection of the environment
Climate change
Transportation and mobility
Economic development
Infrastructure
Housing needs
View Courtenay's existing Official Community Plan