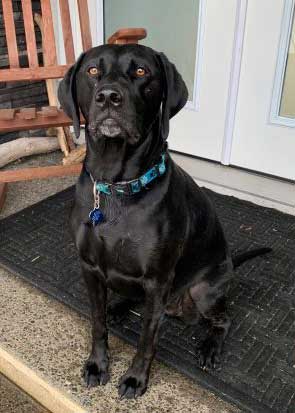 Courtenay dogs, it's time to renew your licence.
2022 dog licences are now available from Courtenay City Hall.
All dogs over the age of six months living in the City must be licenced.
The fee for a neutered male or spayed female is $5 annually. For unneutered males or unspayed females, the fee is $25 annually. Licences expire each year on December 31 and must be renewed annually.
For payment options, required documentation, and other details, please visit www.courtenay.ca/dogs
Revenue from the dog licence program helps fund the City's contract with the SPCA; and by having a dog licence, it will be easier to reunite you with your fuzzy friend if he or she goes missing. You'll also avoid an "unlicenced dog" ticket, which starts at $100 for a first offence.
Pictured: Our 2022 City Dog Licence Spokesdog Maggie is a three year old pointer/lab and a very good girl.