**Be advised that City Hall is currently closed to public access**
City Staff are still accepting applications for business licences. Completed applications and submissions can be sent directly to businesslicence@courtenay.ca. If you choose to submit a hardcopy application, applications can be brought to City Hall and placed in our drop box or mailed to us. Please be advised that any hardcopy submissions will be held in isolation for at least 24 hours prior to being entered in the system.
For information on the Province of BC's reguations surrounding health and business operations, please see: http://www.bccdc.ca/health-info/diseases-conditions/covid-19/employers-businesses.
A Business Licence is required if you plan to carry out business within the City of Courtenay.
General Regulations and Application Information
Businesses operating in the City of Courtenay are regulated by the following bylaws and permit requirements:
The Sign Bylaw regulates the number, size, type, form, appearance and location of signs permitted in the City of Courtenay
Submit your Business Licence Application Form [PDF - 398 KB] and payment to the City of Courtenay Development Services Department. Please note that the City only accepts cash, cheque or debit as forms of payment.
New! BizPaL Business Permits and Licences
BizPaL is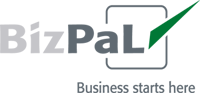 an innovative online service that provides entrepreneurs with simplified access to information about business permits, licences and other requirements needed to start, operate and grow their business from the federal, provincial/territorial and participating municipal governments.