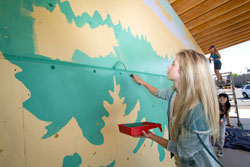 The Mural Initiative Program includes mural development on city buildings and utility boxes, thanks to partnerships with Comox Valley Community Arts Council, local businesses, community organizations, and BC Hydro.
The most recent project was an wrap featuring the work of local artist Tracy Kobus on a BC Hydro utility box at the Lewis Centre in 2016.
June 28, 2016: New Artist Wrap on Lewis Centre BC Hydro Box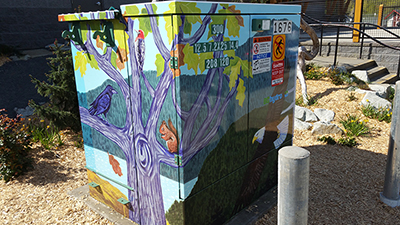 For more information and a map of murals and painted/wrapped utility boxes, vist the Comox Valley Community Art Council website .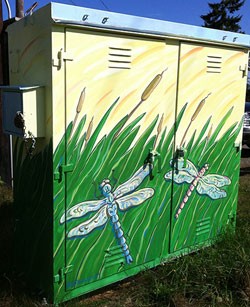 For more information on the Mural Initiative Program within the City of Courtenay please contact Recreation and Cultural Services at rcs@courtenay.ca, or call 250-334-4441.