In 2019, the City of Courtenay completed a review of our community's arts and cultural services.
The City of Courtenay's Cultural Services Report [PDF - 8 MB] takes a close look at the key cultural organizations in Courtenay: the Comox Valley Art Gallery, the Courtenay & District Museum, the Sid Williams Theatre, and the Comox Valley Community Arts Council.
The report establishes the City's role in the provision of cultural services in Courtenay. The document also provides short term, medium term and on-going strategies and recommendations to facilitate the City's cultural services development. The report was received for information by Council in November 2019. On June 15, 2020, Council directed Staff to proceed with the Cultural Service Report findings and recommendations which include the development of a Cultural Plan.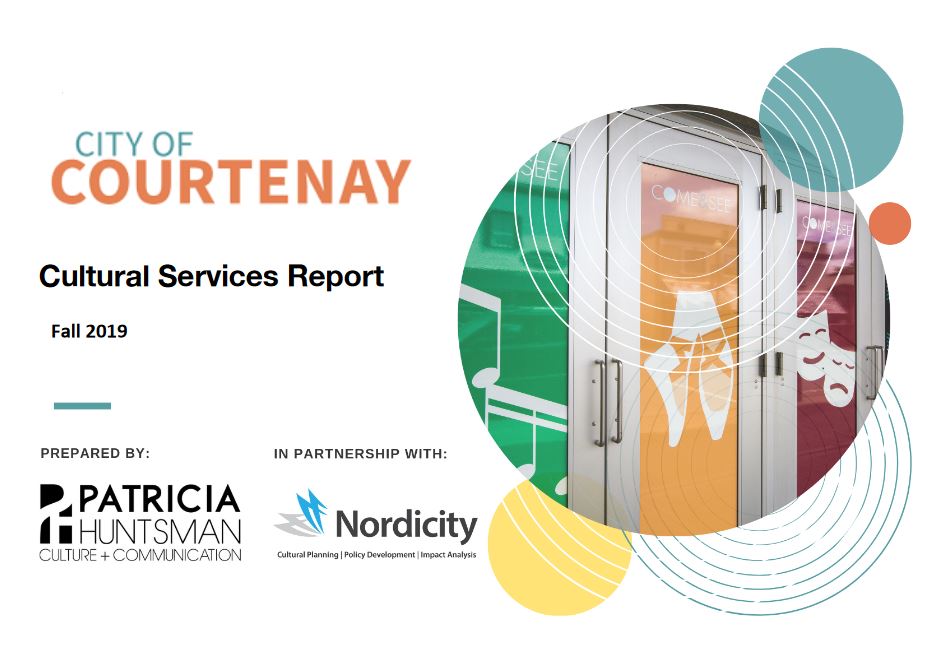 [PDF - 8 MB] Cultural Services Report [PDF - 8 MB]