580 Duncan Avenue, Courtenay — Comox Valley Centre for the Arts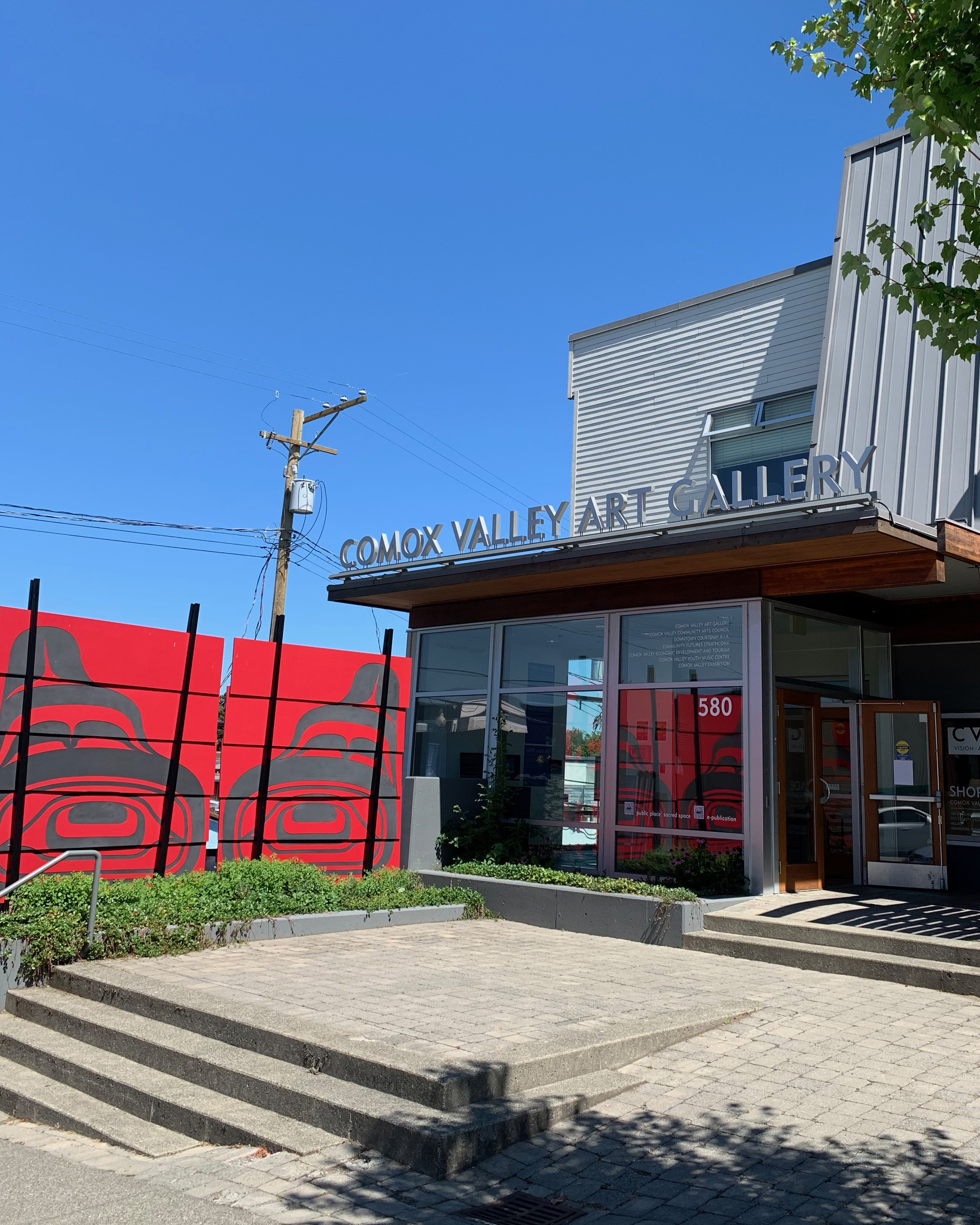 The CVAG features contemporary, experimental, and applied art by regional, national, and international artists.
Admission to this public art gallery is by donation and free for members. Visit the Comox Valley Art Gallery website for information on memberships, exhibitions, special events, art education, and our TIFF film series.
Visit the CVAG Gift Shop for quality handmade crafts and artwork by local artists and artisans.
The Comox Valley Centre for the Arts also houses the Comox Valley Economic Development Society, CYMC (Comox Valley Youth Music Centre), and the Comox Valley Exhibition.
Take a Virtual Tour of the main gallery of the Art Gallery
Take a Virtual Tour of the Cultural Square (outside the Art Gallery)
Is the link above not working? See the full list of virtual tours