Thanks to funding from the Islands Coastal Economic Trust and Tourism Vancouver Island, a new multifunctional and adaptable parklet will be coming to Downtown Courtenay.
The parklet will be installed next to the Courtenay & District Museum on vacant property at 243-4th Street. The Courtenay & District Historical Society holds a Memorandum of Understanding with the City of Courtenay for the property for proposed museum expansion in the future. In the meantime, the temporary parklet will turn this vacant land into a community gathering spot.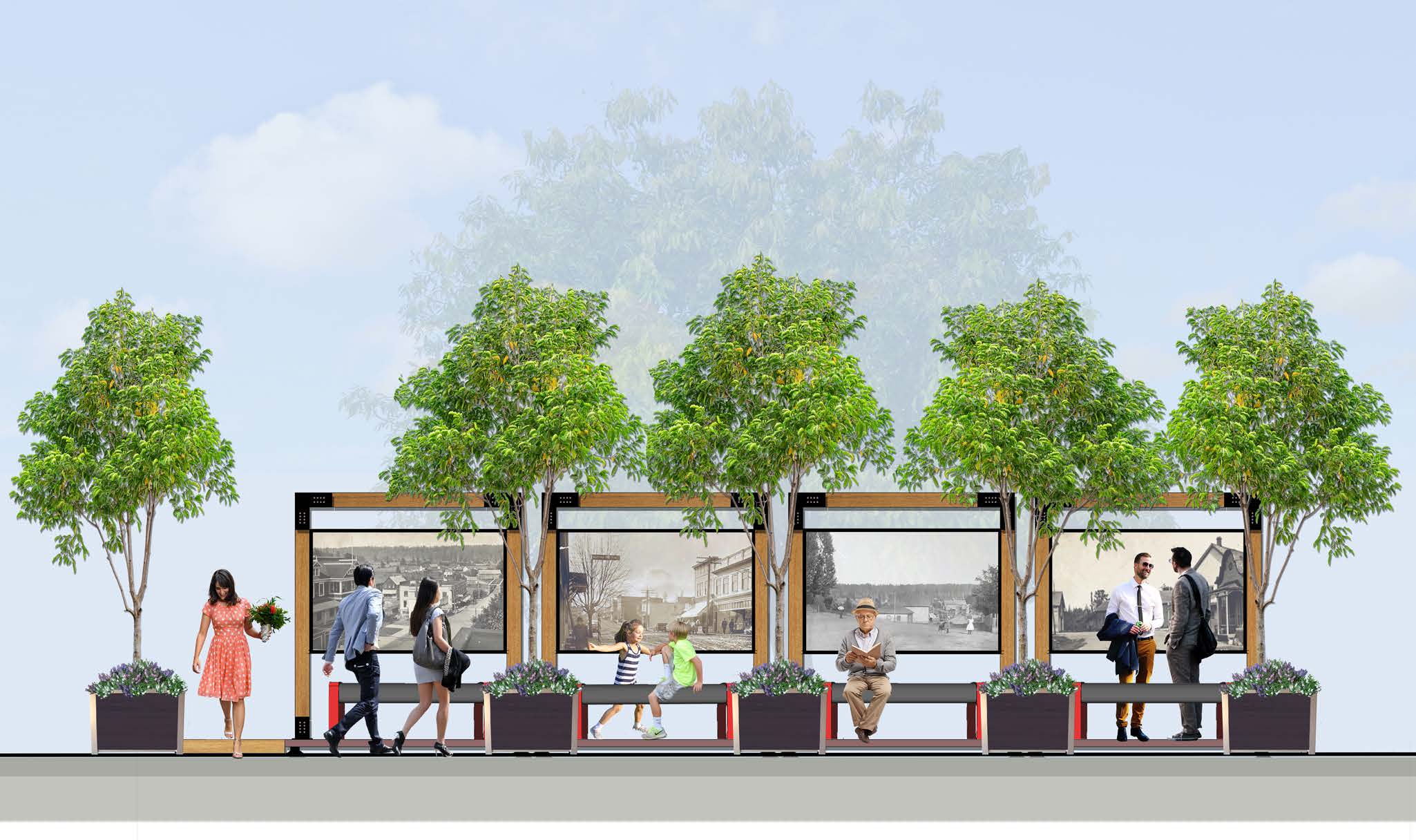 This new flexible outdoor area will allow locals and visitors to gather in a central location that can host a range of activities and events. The 4th Street Parklet structure will include modular shelters and seating, as well as photos and interpretive signage that express the history and culture of the area. The multipurpose space could also host food trucks, musicians, merchants and farmers markets, in addition to seating for events and outdoor learning offered by community organizations or community user groups or individuals.
The minimalist project design will incorporate innovative and sustainable elements including eight, free-standing cedar and metal bracket cubes attached to recycled wood decking within an aluminum frame. The cubes can be quickly and easily arranged or reassembled in a multitude of different layouts, which can accommodate various users and events, such as farmers markets, speakers and festivals.
The 4th Street Parklet project has its roots in the Downtown Courtenay Playbook, which was built through strong community collaboration and engagement. The site is located adjacent to the Courtenay Museum, Native Sons Hall, Sid Williams Theatre, as well as several community-owned businesses, including a café, restaurants and craft brewery. It is also within a short walking distance to many downtown shops, the Puntledge River, and Lewis Park.
Funding support is provided through the THRIVE Small Capital Program launched in May 2021 by Islands Coastal Economic Trust in collaboration with Tourism Vancouver Island and the Vancouver, Coast & Mountains tourism region to help stimulate and promote vitality in downtowns, main streets, and business districts across the region. The program offers one-stop funding support of up to 100% of eligible project costs, to a maximum of $50,000.
The 4th Street Parklet will be completed in 2022.
Project Location: 243 4th Street (in green)