(Ages 3 - 5 years)
Play! Create! Socialize! Celebrate!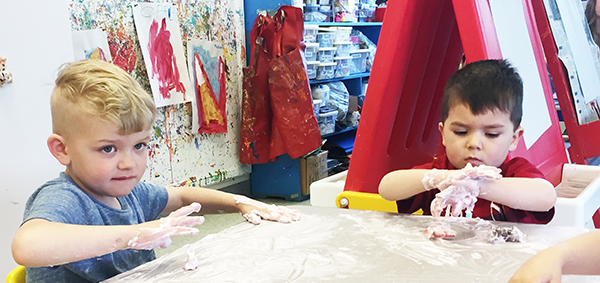 Learning from Home Newsletters
Cozy Corner January Newsletter [PDF - 2 MB]
Cozy Corner December Newsletter [PDF - 5 MB]
Join our fully qualified and experienced Early Childhood Educators in a developmentally appropriate and fun environment of excellence.
Our goal encourages not just learning, but the love of learning. We focus on the importance of social skills and interactions with our learning environment which is designed to meet the overall needs of preschoolers.
Our flexible, and hands on approach will maximize the learning potential for playful exploration and new discoveries. Materials offered are fun, promote learning through play and challenge children to think creatively.
Cozy Corner Operations During COVID [PDF - 852 KB]
View the Cozy Corner Gallery below to see the wide range of activities offered.
Spaces available. Register now!
Sessions
Choose your class sessions:
Monday Wednesday and Friday mornings
9:00 - 11:30 am
OR
Tuesday and Thursday mornings
9:00 - 11:30 am
OR
Tuesday and Thursday afternoons
1:00 - 3:30 pm
Fees
$50 non-refundable annual family registration fee.
Registration is ongoing, dependant upon space availability.
Monthly
$140 2 days/week
$200 3 days/week
To register
Visit the Lewis Centre, 489 Old Island Highway, Courtenay or call 250-338-5371
Already Registered? Click here for the Registration Package
Meet Cozy Corner Staff