Licensed quality care for children ages 3 - 5 years
Play! Create! Socialize! Celebrate!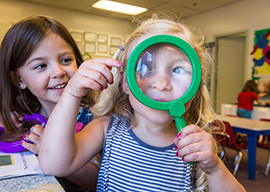 Cozy Corner Monthly Newsletters
Cozy Corner June 2023 Newsletter [PDF - 511 KB]
Cozy Corner May 2023 Newsletter [PDF - 2 MB]
View the Cozy Corner Gallery below to see the wide range of activities offered.
Spaces available. Register Now!

New Extended Hours & Days starting September 2023:
Monday, Wednesday & Friday
9:00 am - 1:00 pm OR 1:30 - 4:30 pm
Tuesday & Thursday
9:00 am - 12:00 pm OR 12:30 - 4:30 pm
Monthly Fees:
T/TH am $200
T/TH pm $250
M/W/F am $250
M/W/F pm $275
$50 annual family registration fee ($25 will be applied to first month's fee)
Cozy Corner Preschool at the Lewis Centre will soon be even more affordable for participants. The preschool, operated by Courtenay Recreation, has been selected as a provider under the Provincial Child Care Fee Reduction Initiative. Courtenay Recreation anticipates learning more about the specific fee reduction later in September 2023. September participants will be credited retroactively for the fee adjustment once this information is available.
To register
Visit the Lewis Centre, 489 Old Island Highway, Courtenay or call 250-338-5371
Registration can be made at the Lewis Centre front desk for the months of July & August.
Already Registered? Click here for the Registration Package
Meet Roberta Churchill, Preschool Supervisor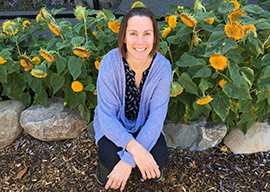 Accessible Play Space
Cozy Corner Preschool at the Lewis Centre now has an accessible outdoor play space that has some availability to the public. The play space is used by preschool participants when in session but is available to the public after 3:30 p.m. on weekdays and all day on the weekends.

This project is made possible thanks to a grant from Employment and Social Development Canada: Early Learning and Child Care small project component under the Enabling Accessibility Fund.