Wednesday, February 13, 2019: Cozy Corner is open today!
Play! Create! Socialize! Celebrate!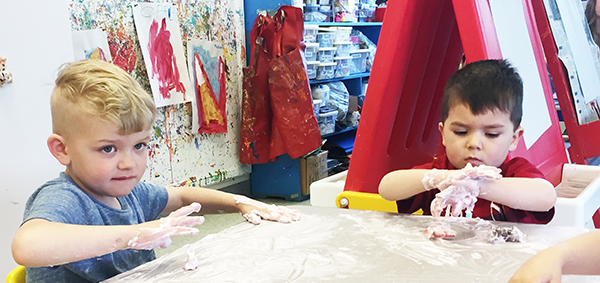 Our goal is to provide an atmosphere for positive social interactions for all children 3 to 5 years of age. Our fully qualified experienced Early Childhood Educators offer developmentally appropriate fun experiences in an environment of excellence.

Our program offers daily creative art activities, water, sand or rice play, playdough, puzzles and table top toys, blocks and dress-ups. The program also includes outdoor play, field trips and special celebrations of special holidays and events. View the Cozy Corner Gallery below to see the wide range of activities offered.
Sessions
Choose your class sessions:
Monday Wednesday and Friday mornings
9:00 - 11:30 am
OR
Tuesday and Thursday mornings
9:00 - 11:30 am
OR
Tuesday and Thursday afternoons
1:00 - 3:30 pm
Fees
$25 annual family registration fee
Registration is ongoing.
Monthly
$125 2 days/week
$165 3 days/week
Newsletters
January Cozy Corner Newsletter [PDF - 2 MB]
February Cozy Corner Newsletter [PDF - 3 MB]
To register
Visit the Lewis Centre, 489 Old Island Highway, Courtenay or call 250-338-5371