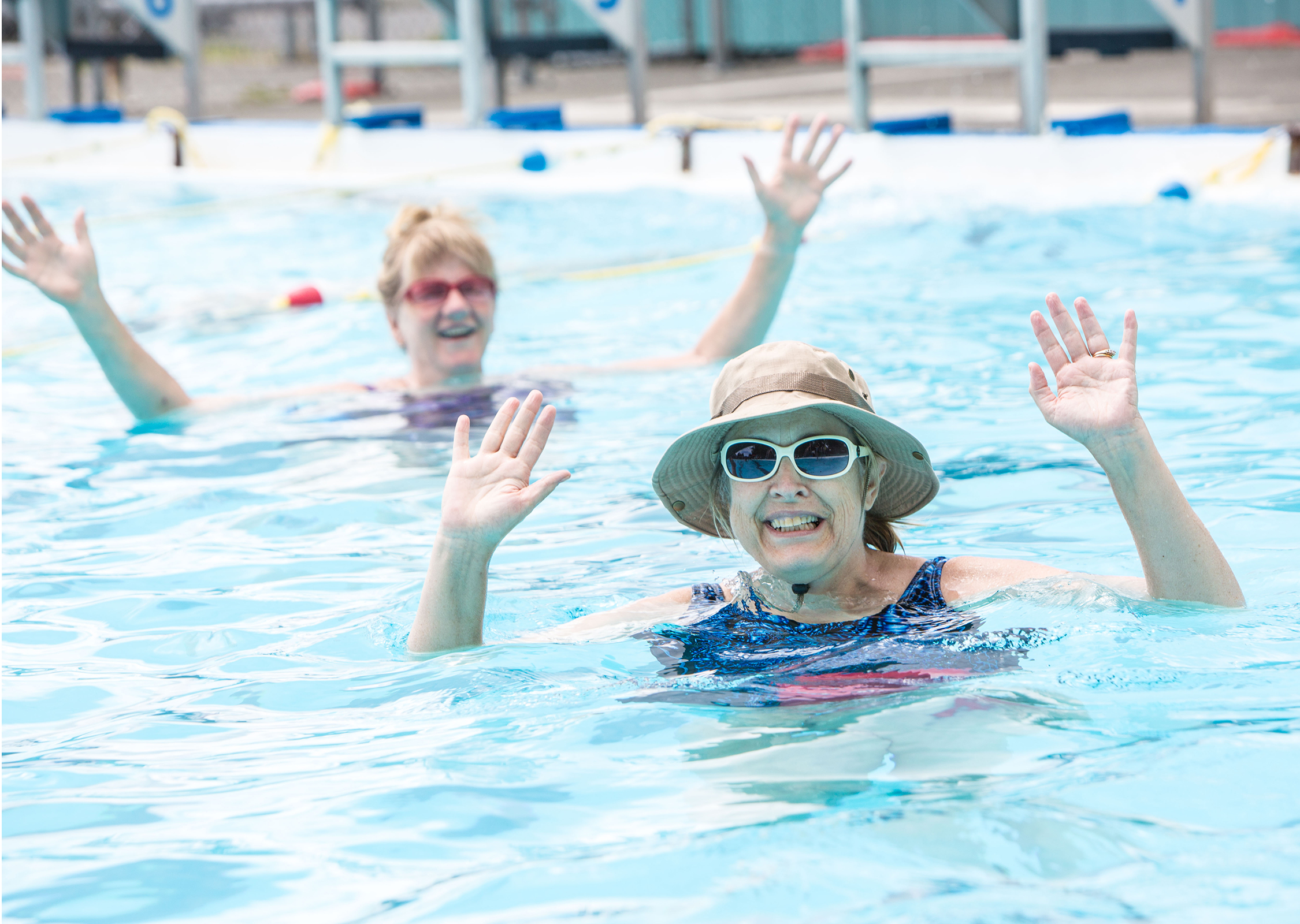 Outdoor Pool Registration is on now!
Registration is online or over the phone only at 250-338-5371 or 250-338-1000
View the Outdoor Pool pages of the Summer Rec Guide here:
Can't view the above link? View the pdf version here: Outdoor Pool pages pdf [PDF - 5 MB]
The Courtenay & District Memorial Pool is located at Lewis Park, across the parking lot from the Courtenay Recreation Lewis Centre in Courtenay (489 Old Island Highway). This 30-metre pool is open for the months of June, July & August.
Virtual Tour
Courtenay Outdoor Pool Virtual Tour
Is the link not working?
See the full list of virtual tours
Wading Pool
You can now book the wading pool for just you and your family to enjoy 1 hour of splashing around and hanging out in the sun! Call or book online to reserve. Maximum 8 family members.
Mondays - Sundays, June 21 - September 3, $5
Rotary Water Park
The Rotary Water Park is at Lewis Park, outside the main pool area next to the Lewis Centre parking lot. Open daily throughout the summer season. Please note that the hours are subject to change.

Pool Lift
The outdoor pool has a lift (installed in 2014) for those with accessibilty issues. Visit the Outdoor Pool Lift page for more information.
Safety Plans, Guidelines and FAQ:
View Programming FAQs as well as the safety guidelines that have been considered to offer programs and our COVID-19 Resuming Operations Safety Plans on our Safety Plans, Guidelines and FAQ page.