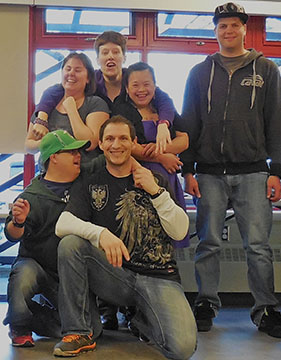 Young Adult Club

Young Adult Club is for individuals with developmental disabilities between the ages of 18 to 35 to meet and socialize. If there is space in the club young adults over the age of 35 may be eligible, please call.
Activities, times and locations vary and are decided by the group. For example the group may meet at a movie theatre or restaurant. Join us for fun and fellowship!
The club meets Tuesday evenings. For more information please contact the Lewis Centre at 250-338-5371.