The Vern Nichols Gym is located in the Lewis Centre at 489 Old Island Highway in Courtenay, adjacent to Lewis Park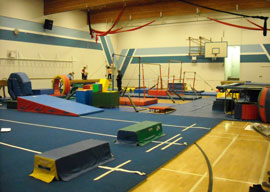 . It can be used for sports teams, large gatherings and special events.
Features
Gymnasium
Shower & changeroom facilities
Meeting space
Wheelchair accessible
Dimensions
3668 square feet
Capacity
Seating/Tables & chairs: 300
Seating/chairs: 400
Standing: 500
Please call for current rates.
Booking Info
To book this space, contact:
Courtenay Recreation
250.338.5371
lewis@courtenay.ca