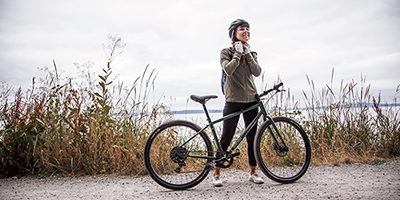 Whether you've taken indoor spin classes with Courtenay Rec and you're looking for something similar, or you're looking for an exercise that will get you outside, outdoor cycling may be the perfect solution!

Benefits of outdoor cycling include:
Increased cardiovascular fitness
Increased muscle strength and flexibility
Improved joint mobility
Decreased stress levels
Improved posture and coordination
Strengthened bones
Decreased body fat levels
Prevention or management of disease
Reduced anxiety and depression.
Tons of fun!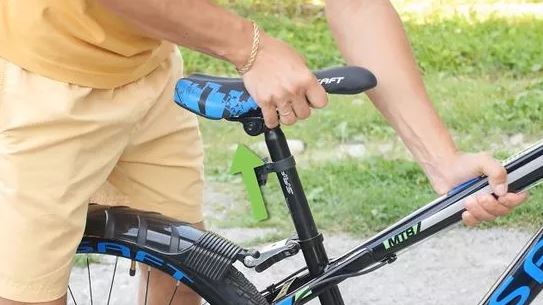 BASIC ROAD TIPS

Wear a helmet: Wearing a helmet while cycling reduces the risk of head injury by 48%, and the risk of serious head injury by 60%. (Marsal, 2018)
Make sure your seat and handle bars are adjusted to the appropriate heights: A quick and easy way to figure out your exact measurements is to use the saddle height calculator online. For your handlebars, a general rule is to have them as high or higher than the bike seat. Too low of handlebars puts unnecessary strain on your arms, shoulders, and back.
Using your gears: Use your bike's gears to your advantage, there are a lot of steep hills in the valley! Try not to pedal in a high gear for extended periods of time.
Warm up: Take it easy for the first 10-12 minutes so your body can gradually and naturally warmed up.
BEFORE YOU HIT THE ROAD
It's a good idea to get your joints moving before you hop on your bike!
Here are a few dynamic stretches to do before you start your ride that will warm up your joints:
| | |
| --- | --- |
| Leg Swings 1: | Leg Swings 2: |
| Heel Toe Walk: | Side to Side Lunges: |
| Hip Circles: | |
Once you're feeling loose, grab your water bottle, check your tires for air, get your helmet on and start riding!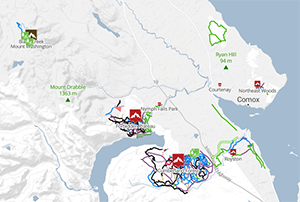 Planning Your Route
There are so many ways to use technology as a route-planning method. There are countless apps that map out routes based on difficulty, length, elevation gain, destination, etc. However, don't rely solely on technology. Keep your first few rides to 20 minutes in length, and gradually increase. Before you know it, you'll be riding for an hour without a care in the world!
POST CYCLING
After your ride make sure you hydrate, especially on a warm day!
Stretching after your ride is also important. Here are a few post-workout stretches that are perfect for after a ride:
| | |
| --- | --- |
| Ilio-Tibial Band Stretch | Hamstring Stretch |
| Calf Stretch 1 | Calf Stretch 2 |
| Quadriceps Stretch | Inner Groin Stretch |
| Front Groin Stretch | Buttocks Stretch |
Of course, no workout would be complete without a tasty reward!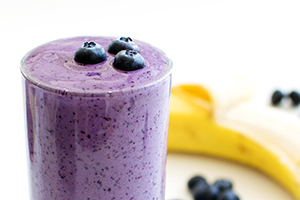 "WHEELY GOOD SMOOTHIE"
-1/2 banana
-6 strawberries
-60g blueberries
-Juice of 1 orange
-4 TBSP plain whole milk yogurt