Native Sons Hall Renovation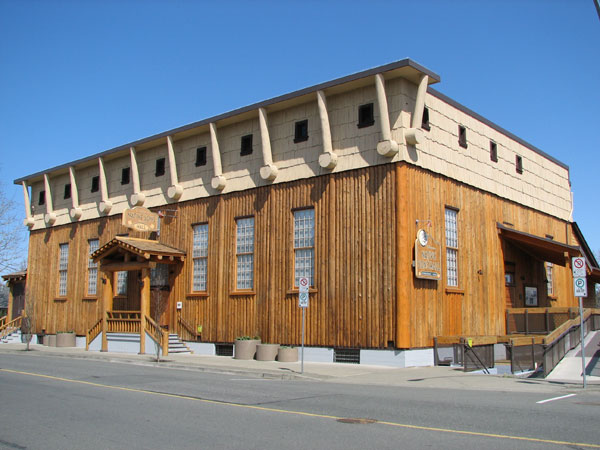 Start: September 24, 2009
End: March 31, 2010
Last Updated: October 2, 2014
Project Description:
The Native Sons Hall has been an iconic landmark in the Comox Valley since 1928, and is the largest free-span log structure in Canada. This $1.9 million renovation refurbished log walls on the outside. On the inside, the project updated kitchens, bathrooms, accessibility, flooring, lighting, wiring, storage, and energy efficient upgrades.
The renovation to the Native Sons Hall stayed true to its historic character, with a focus on restoration.
The Hall is available to rent for community events and private functions. Contact the Florence Filberg Centre for rental options, at 250-338-1000, or email filberg@courtenay.ca
The Native Sons Hall was renovated with contributions from Canada's Economic Action Plan, the Province of
British Columbia, the Vancouver Foundation, and the City of Courtenay.