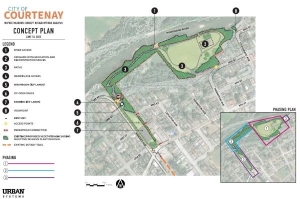 Plans are underway to develop a conceptual design and eventually open of a 4.6 hectare (11-acre) green space along the Puntledge River to the public, while preserving and restoring its riparian and wildlife habitat features.
Concept Design

The City of Courtenay has worked with consultants to prepare a proposed concept plan for McPhee Meadows to support its improvement and subsequent opening. The concept plan takes into consideration feedback from partners, stakeholders, and the community.
The proposed plan includes the following key features: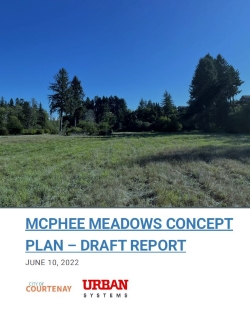 [PDF - 3 MB]
Formalized river access point
Orchard expansion to allow for demonstration gardens and cultural/heritage learning spaces
Pedestrian trails around meadow and through west panhandle
Access points from Menzies Avenue and 3rd Street
Select invasive species removal
Native tree/shrub planting for riparian restoration and adjacent property privacy
Below are snapshots of comments collected on a virtual mural board during the open house event held on July 15, 2022: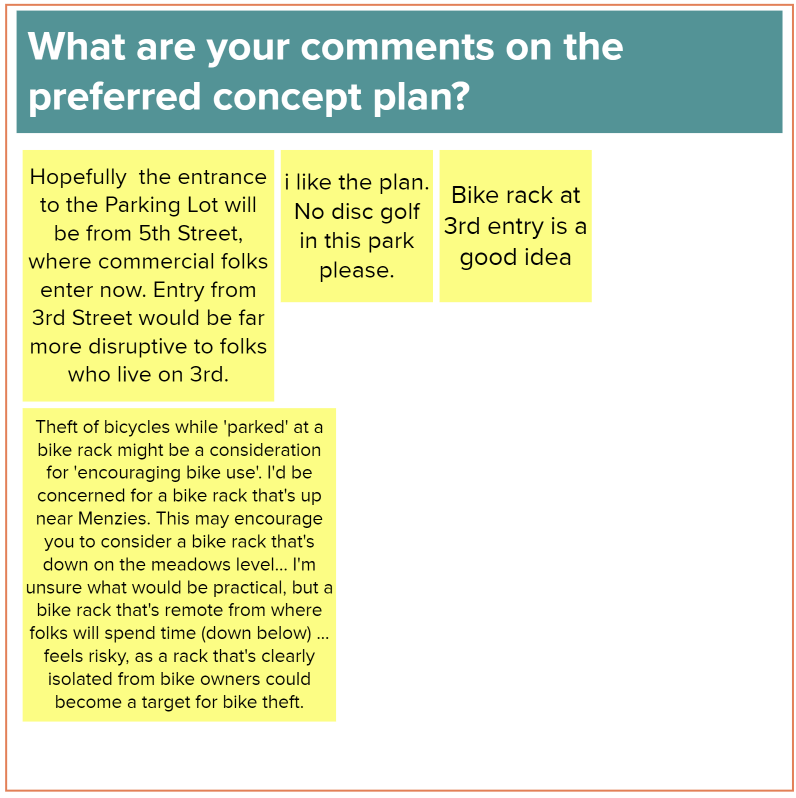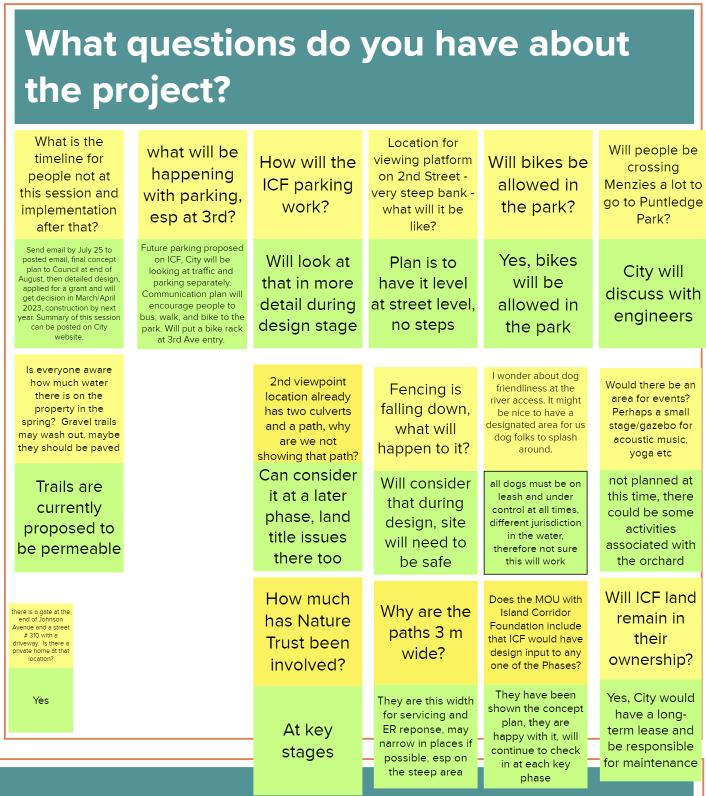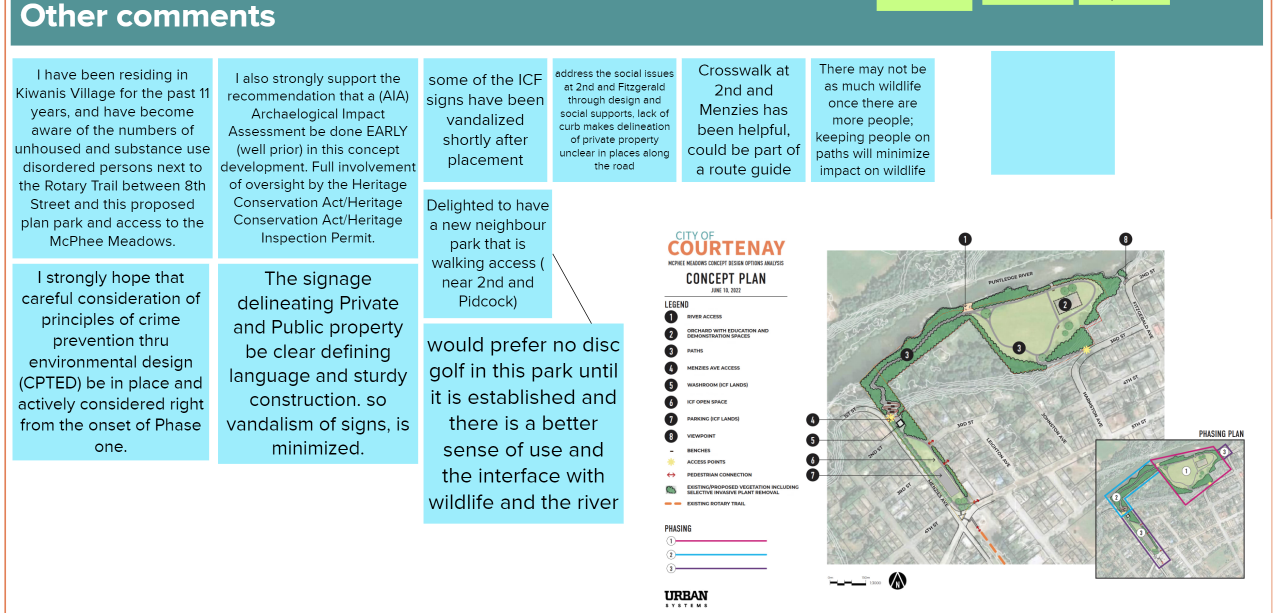 Background
McPhee Meadows is located on the south bank of the Puntledge River in West Courtenay around 4.1 km upstream of the Courtenay River estuary. The land was donated to the City of Courtenay and Nature Trust BC by the late Robert George McPhee following his passing in 2010. The donation was part of the Federal Ecological Gift program, and as a requirement of this program must maintain biodiversity and environmental heritage features such as rivers, riparian areas, trees, and eagle nests.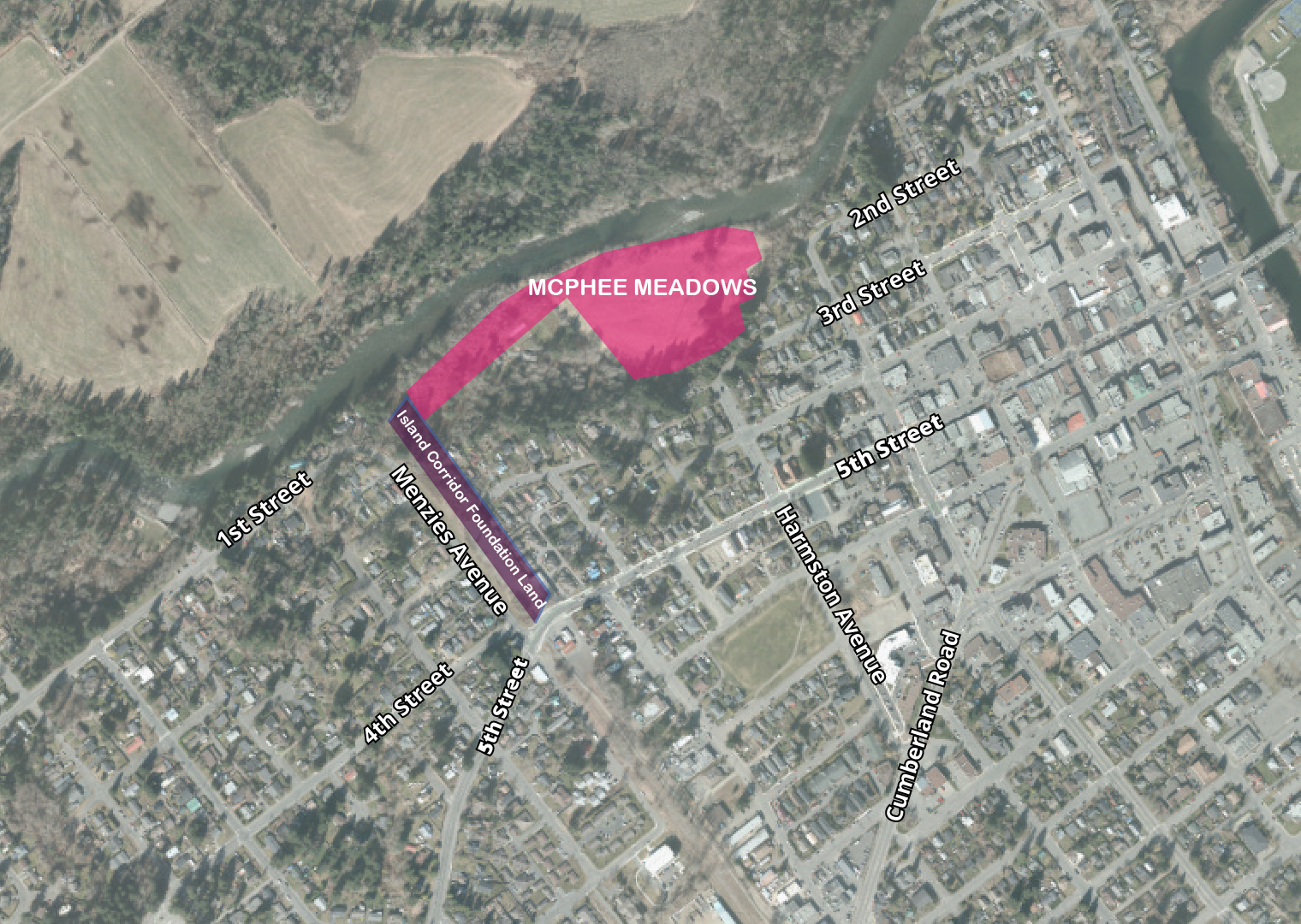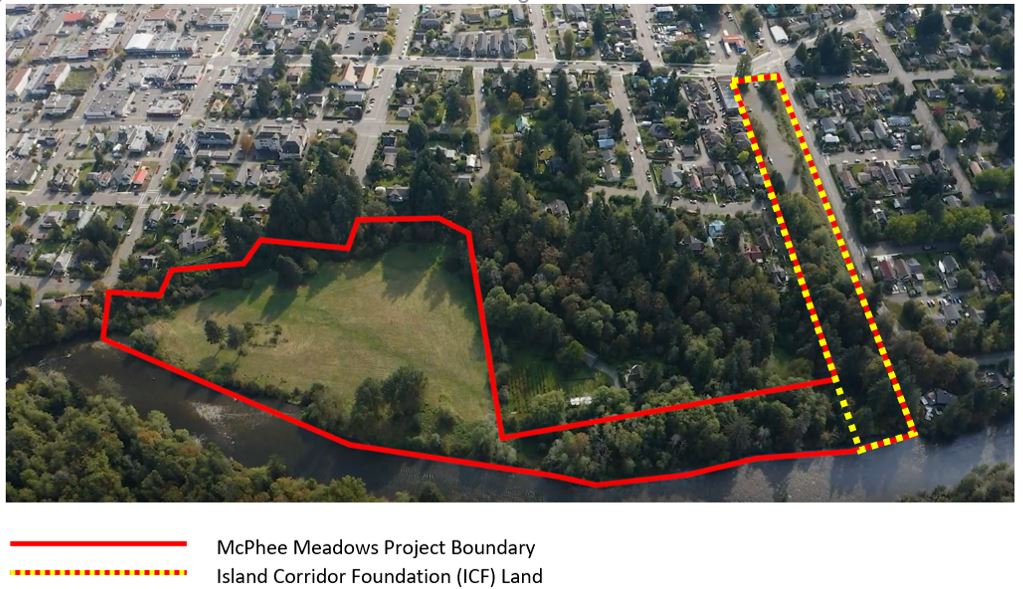 The City of Courtenay and the Island Corridor Foundation (ICF) have a Memorandum of Understanding for ICF-owned land along Menzies Avenue between 5th and 1st Streets which connects to McPhee Meadows. These ICF-owned lands will be explored as part of this project pending confirmation of lease agreements.
Mr. McPhee's vision was to maintain the property as a public wetland park in a natural state, and preserve an existing apple orchard and several other trees with heritage values.
A book has been written about the history of the McPhee family in Courtenay. For further information please visit this link: https://www.ianjmkennedy.ca/#joseph

Experience McPhee Meadows

News
Project Timing
| | | |
| --- | --- | --- |
| Phase | Timeline | Detail |
| 1 | December 2021 - January 2022 | Research & engagement |
| 2 | February 2022 - Summer 2022 | Concept Design development. Staff seek Council approval for the McPhee Meadow's preferred concept plan |
| 3 | Fall 2022 - Spring 2023 | Detail construction design and permitting |
| 4 | Summer 2023 - 2024 | Construction subject to available project funding & City Council Approval of the 2023 Capital Budget |