The plan will help inform a short term, medium term and long term cultural service implementation strategy that will help identify key gaps and opportunities in cultural services, cultural infrastructure, and help guide City processes, support core areas of services, and investment in the City's cultural services and assets. Staff are leading the project with Nordicity, a consulting firm that specializes in planning for the arts, culture, and heritage sector.
Stay Informed!
The Strategic Cultural Plan survey closed on July 14th, 2023. If you have additional feedback, please email rcs@courtenay.ca or call 250-334-4441 ext 7231.
Community engagement research findings for the Strategic Cultural Plan have been captured in the What We Heard report [PDF - 1 MB]. It summarizes findings and highlights community-identified needs relating to arts and culture in Courtenay. The findings will be used to develop recommendations on how the City of Courtenay can support artists, arts and culture organizations and creatives, as well as support wider community priorities through arts and culture. For a summary of the What We Heard report findings, review Nordicity's presentation to Council [PDF - 3 MB] at the September 13, 2023 council meeting.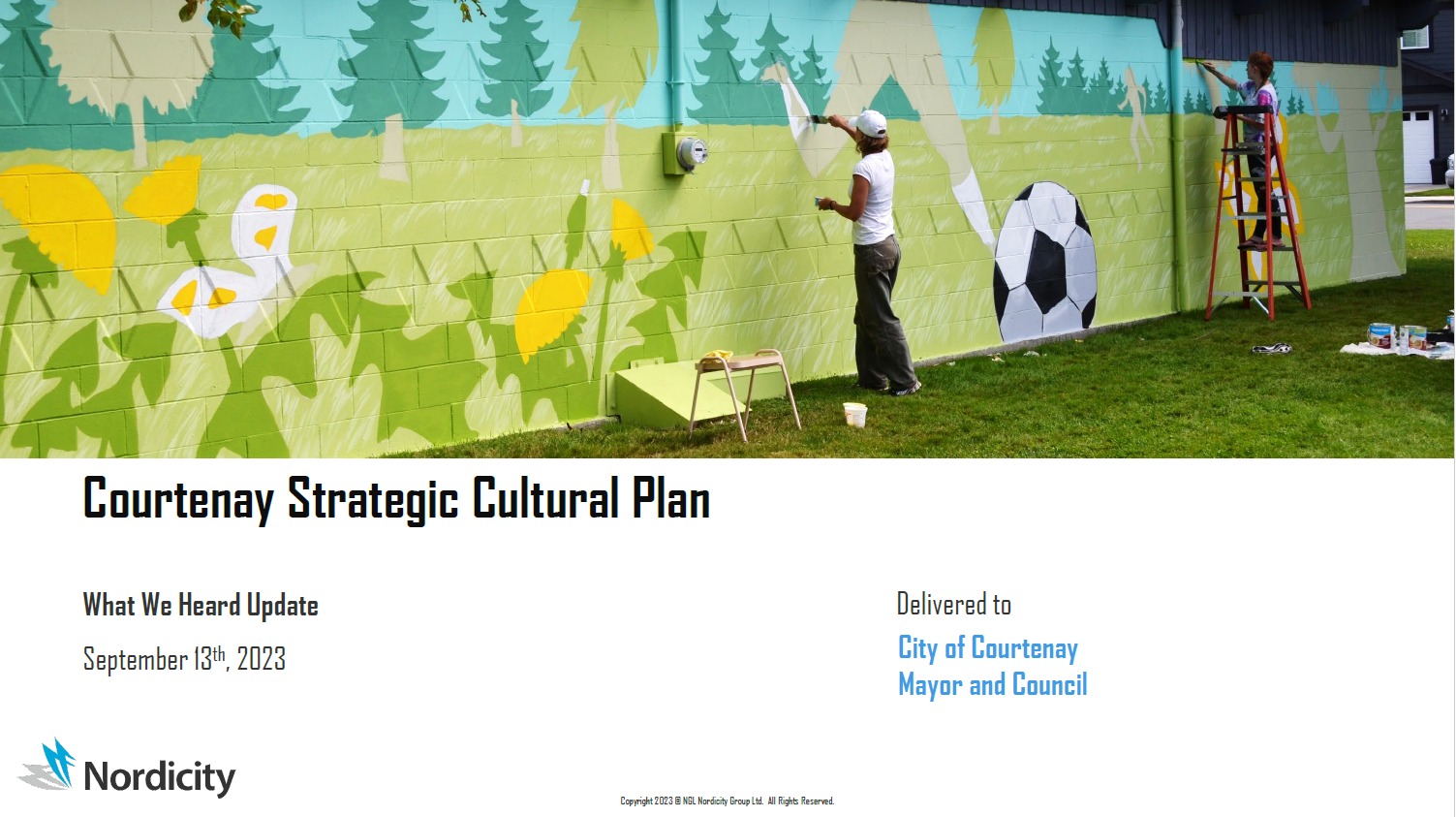 There will be a community check-in event this fall, where staff and Nordicity will present draft recommendations and gather feedback. For those that cannot attend the event, a survey will be available to give feedback on the draft recommendations. Stay tuned for date and time for this event.
Community Engagement Approach
Aligning with the City's OCP, 2022 action policies, the Strategic Cultural Plan will be developed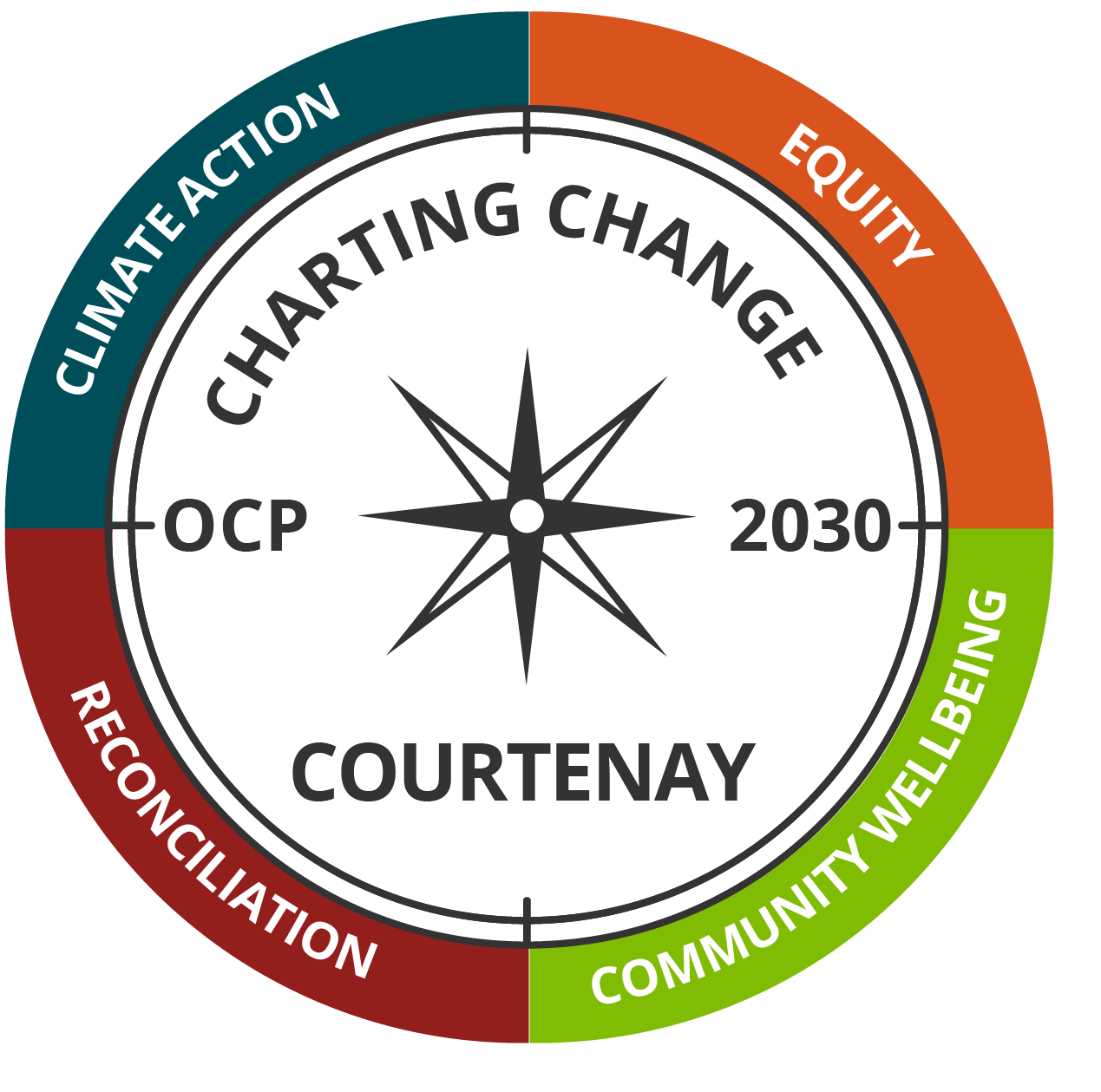 through a process of inclusive community consultation through an equity lens. This approach includes:
Respectfully seeking input from equity priority groups including Indigenous and Black community members and People of Colour, youth, LGBTQ2S+ individuals, and unhoused people.
Leveraging established relationships with existing community organizations advocating for equity priority groups to ensure that all community members, especially historically underrepresented individuals, have a voice.
Engaging organizations representing equity priority groups to act as intermediaries – or bridges – between the research team and underrepresented groups.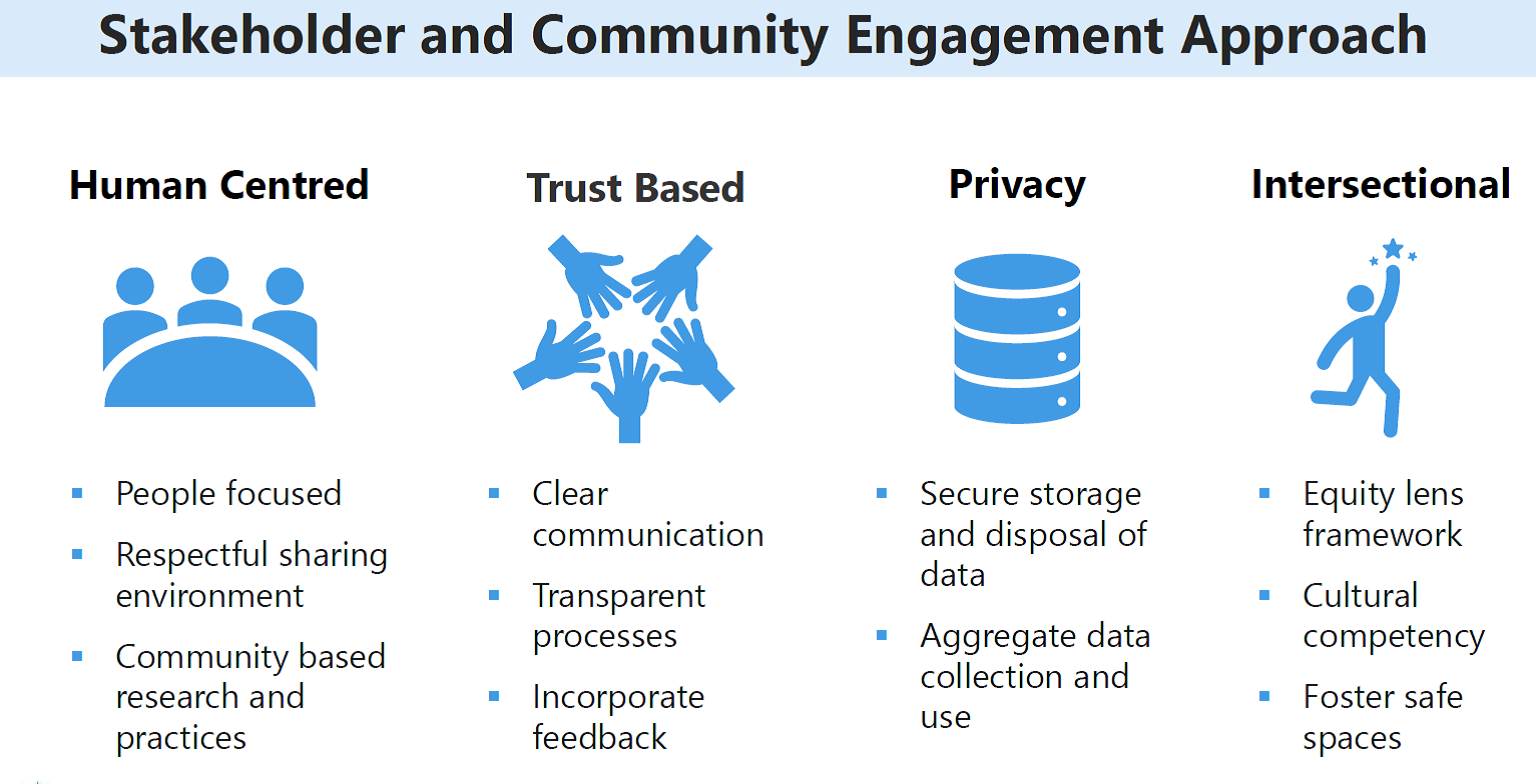 | | |
| --- | --- |
| Community Engagement Activities | Timing |
| 1:1 Interviews with core cultural service providers, arts, culture and heritage interest groups, and equity priority groups | April - May 2023 |
| Arts, Culture and Heritage Sector Focus Group | May 2023 |
| Online Public Survey | June 2023 |
| Engagement With Equity Priority Groups | June 2023 |
| Community Event Awareness Activities | Summer 2023 |
| Community Check In | Fall 2023 |
Staff and Nordicity hosted a focus group session on May 9, 2023. Thirty eight participants representing various arts and culture sectors attended the two hour session. The discussion sought feedback from the participants on the current state of culture in Courtenay which included strengths, weaknesses or gaps, and opportunities. A graphic recording by Jill Banting summarized the session and can be seen below.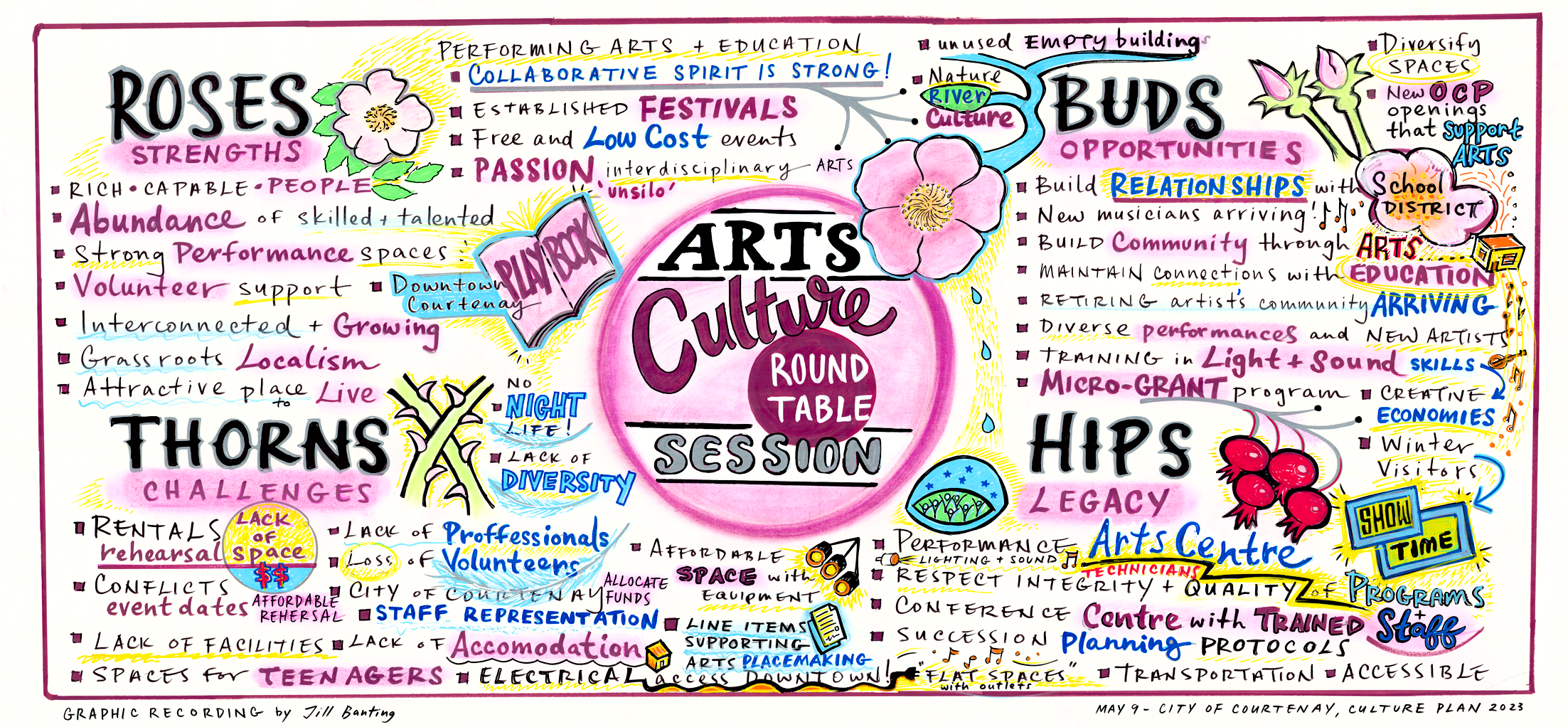 Graphic Recording by Jill Banting from May 9th session
Email rcs@courtenay.ca for questions or more information on how to participate.
Background Information:
Cultural Services Review, 2019
Official Community Plan, 2022 - Arts, Culture, and Heritage page 155
Staff Report: Strategic Cultural Plan Update - What We Heard Report [PDF - 2 MB]