Contractors working on behalf of the City of Courtenay have installed drainage improvements to municipal infrastructure located on 200 Back Road. The works were required to reduce stormwater back-up and flooding risk, reduce maintenance requirements, and increase worker safety during maintenance operations. The scope of work included improvements to an existing earthen berm, replacement of an existing trash rack, and addition of safety improvements.
Construction activities were contained within the existing Statutory Right of Ways (SRWs) on 200 & 210 Back Road. Temporary signage has been erected on 178 Back Rd.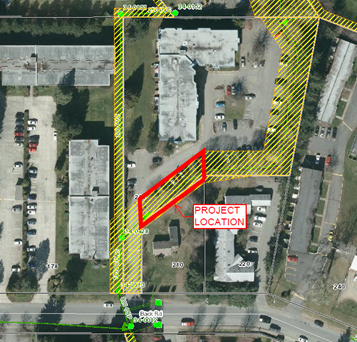 The construction contract was awarded through an open public competitive tendering process. Wacor Holdings Ltd. was the successful bidder.
The City of Courtenay will obtain all necessary regulatory permits for this project. Due to potential fish presence in downstream waters, an environmental monitor will be present during construction activities.