Lewis Centre Expansion and Renovation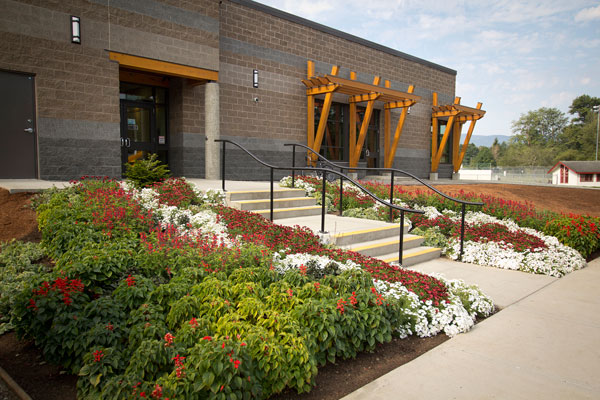 Start: August 15, 2012
End: September 24, 2013
Last Updated: October 2, 2014
Project Description:
The City of Courtenay has upgraded and expanded the Courtenay Recreation Lewis Centre. The $5.4 million project was completed in September 2013, on time and approximately $200,000 under-budget. The numerous improvements include a new Wellness Centre, large and small multi-purpose rooms, increased storage, washrooms and offices. The expansion added approximately 11,000 square feet (1,000 square metres) to the facility.
The project has increased capacity, improved energy efficiency and accessibility, and made the building more comfortable for all users.
Project highlights:
West expansion - opened June 2013
New 4,000 sq. ft. wellness centre approximately four times larger than the old weightroom
New multi-purpose activity room with sprung floor, ideal for fitness and dance activities
New fully accessible change rooms
Universally accessible washroom
Renovation - completed September 2013
New multi-purpose room with kitchen area and storage
Improvements to accessibility, with special needs administration moved to the main floor
Seating area for waiting and socializing
Squash court upgrade and new squash court mezzanine
Energy efficient upgrades and improved heating and ventilation to existing building
Improvements to north entryway and corridor