Rotary Trail Construction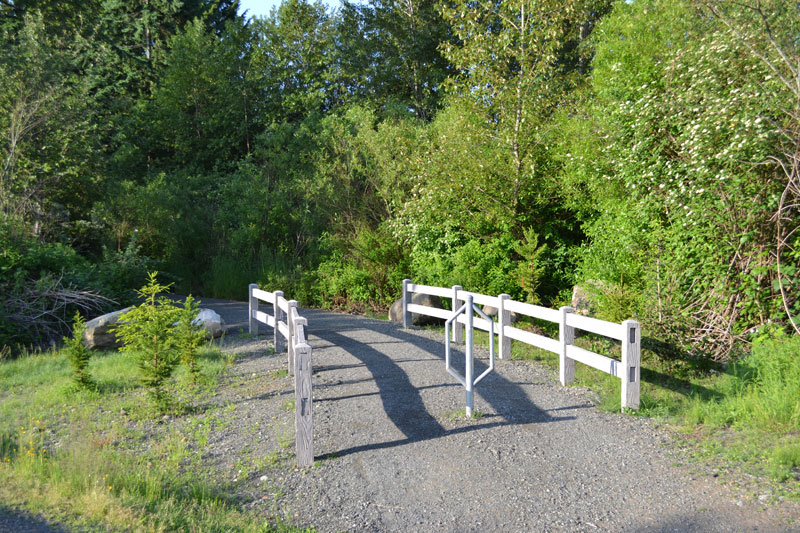 Start: April 1, 2011
End: December 31, 2017
Last Updated: June 12, 2019
Project Description:
The Rotary Trail is a hard surface walkway also known as a Rail with Trail. The trail provides a scenic, safe and convenient route for pedestrians and cyclists beside the existing railroad tracks Courtenay.
Trail construction started in 2011 and is continuing in phases. The trail now extends from 5th to 21st Street. In the fall of 2014 the trail will be extended from 21st to 26th Street.
The Rotary Trail is a partnership between the City of Courtenay, Courtenay Rotary and the Island Corridor Foundation.
The Courtenay Rotary Club has raised $100,000 for the trail. Additional funding has come from Federal Gas Tax Funding and TELUS.
Project highlights:
Phase One – 5th Street to Cumberland Road
Completed in 2011
This part of the trail includes the historic Courtenay Train Station
Phase Two – Cumberland Road to 17th Street
Phase Three – 17th Street to 21st Street
Upcoming Phase Four – 21st – 26th Street
Construction began in August of 2014 and will be completed by October of 2014