This Friday February 28, contractors will be working on trees at three locations in Courtenay. If you plan to be walking or biking in these areas, please watch for work crews. In the event their work impacts adjacent walkways, they will assist you through the work zones when it is safe to do so.
Hobson Park at the corner of 10th Street East and Hobson Avenue:
There are a few dead Grand Fir trees on this corner. Contractors will be converting them into standing habitats for birds and other wildlife. There will be minimal impacts to traffic and pedestrians will be chaperoned through the area when it is safe to do so.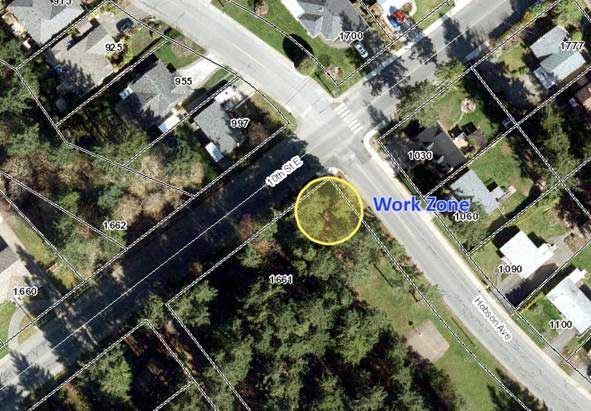 Idiens Greenway near St. Andrews Way:
Contractors will be removing one dead tree.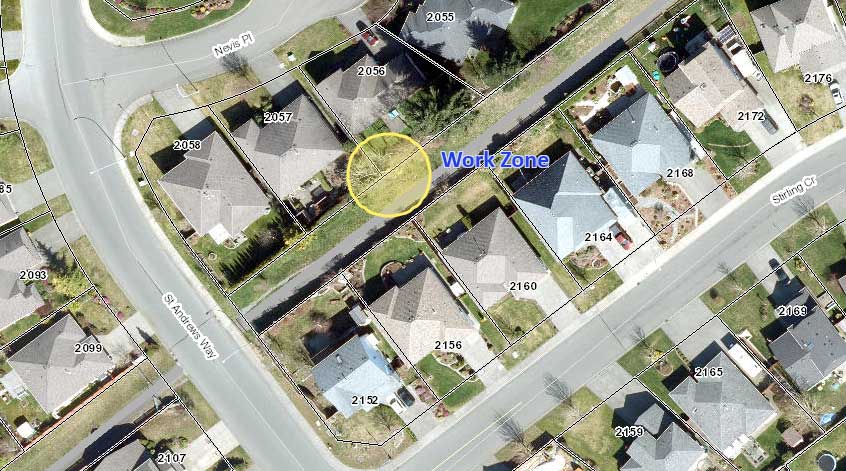 Marina Park (behind the Chamber of Commerce building on Cliffe Avenue near 20th Street):
At the request of the North Island Rhododendron Society, contractors will be pruning a tree in the Comox Valley Rhododendron Garden to provide more light for their rhododendron collection. The work will be adjacent to the Courtenay Riverway Trail, but we expect any impacts for pedestrians should be minimal.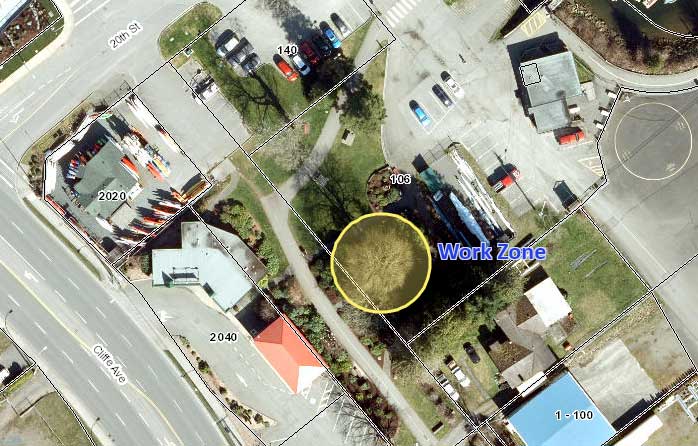 For more information, please contact Public Works at 250-338-1525. Thank you for your understanding while contractors complete this work.