Time to give our bridge some TLC.
Construction continues until October.

The 5th Street Bridge Project will preserve and extend the life of the bridge well into the future. The $6.5 million investment is being made by the City of Courtenay with support from the provincial and federal governments.
The bridge will be reduced to single lane traffic in alternating directions for six months. Expect delays and detours if you drive, walk, cycle or take transit.
Effective Saturday, May 8: New Temporary Traffic Signals, Single-Lane Alternating Traffic 24/7 at 5th Street Bridge
Plan ahead and allow extra time for daily commutes.
Thank you for your patience.
5th Street Bridge Project Overview
Scope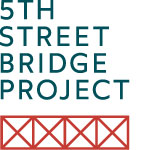 What To Expect During Construction
Visiting Courtenay Recreation Facilities
Schedule
Budget and Funding
Project Contractor
Public Engagement
Council Reports
5th Street Bridge Project E-Newsletter
To stay informed, sign-up for project updates here:
Scope
The scope for the 5th Street Rehabilitation Project includes:
Removal of the lead‐based paint
Recoating of all the steel including railings and rub rails
Steel repairs to the end of the deck beams underneath the bridge
Removal of existing overlay
Deck concrete removal and repairs
Placement of a new concrete overlay, including cathodic protection
Line painting
What to Expect During Construction
The 60-year-old 5th Street Bridge is coated in lead paint that must be removed to address the corrosion within the steel. To protect the surrounding environment, the bridge will need to be wrapped for significant lengths of time during the project. Metal scaffolding around the bridge will be covered to prevent lead paint and other contaminants from entering the Courtenay River and surrounding area. The scaffolding required to safely complete the work will narrow the vehicle travelling lanes, reducing the available lane width and height.
Traffic
The 5th Street Bridge Project prioritizes maintaining access for all modes of transportation, including people who drive, walk, cycle, and take transit.
Traffic will be reduced to one lane during construction and brief intermittent periods of full closure may be required at times.
Leaving Downtown by Vehicle
Access the 5th Street Bridge by travelling north on Cliffe Avenue, then turning right at 3rd Street to the laneway below the Native Sons Hall, to 1st Street, then right on Anderton Avenue. This detour will provide a waiting area for vehicles crossing the bridge. Consider turning left on Anderton Avenue at 1st Street to the Condensory Bridge. Eastbound vehicles will not be able to access the bridge from 5th Street.
Priority Lanes
Existing lanes on the east and west sides of the bridge will be adjusted to create dedicated priority vehicle lanes for transit and emergency services.Cyclists may also use the priority lanes and ride across the bridge deck.
Temporary Walkways

Temporary walkways will be constructed on both the north and south sides of the bridge for people who walk or cycle.

Pedestrians
People who walk or use mobility aids may choose to cross on either side of the bridge
Cyclists
Cyclists using these walkways will need to dismount and walk their bikes. (Cyclists may also ride in priority lanes with vehicles, but must follow the vehicle detour routes.)
Bridge Underpasses Closed

Underpasses at both ends of the 5th Street Bridge are now closed.
Park and Rides
Need a place to park your car for the day while you take transit or use another transportation method? Park your car for FREE at the following park and ride locations, then make your way to the nearest bus stop or to your destination on foot or by bike:
721 Grant Avenue - access off 700-block Harmston or Grant avenues
Comox Valley Aquatic Centre - 377 Lerwick Road
These temporary Park and Rides will be in place for the duration of the project.
Transit
The 5th Street Bridge Project will result in changes to Comox Valley Regional Transit routing and schedules.
For more information, service updates and alerts in the Comox Valley Regional Transit System, please visit: bctransit.com/comox-valley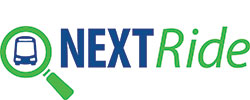 Customers are encouraged to use NextRide and the Transit App for real-time bus tracking and planning your transit journey.
Noise
In order to remove the lead based paint and re-coat the steel structure, high pressure compressors are used. The compressors can produce a great deal of noise.
Lighting
Should work be completed during evening hours, construction lighting may be used.
Construction lay-down area
The contractor will use a large area on the east (Lewis Park) side of the bridge for storage of equipment, supplies, vehicles and a construction trailer. Public parking will be reduced.
Bridges serve an important role in our communities and require thoughtful consideration when it comes to repair and investment. The City is committed to identifying all possible ways to expedite the timeline while ensuring public safety and minimizing costs.
Visiting Courtenay Recreation Facilities
Please note: Courtenay Recreation parking areas are for registered participants only, for use while attending recreation programs. Please help keep these parking areas accessible for patrons of these facilities.
Lewis Centre & Outdoor Memorial Pool
489 Old Island Highway
Please note there is NO LEFT TURN northbound on the Old Island Highway (toward Ryan Road) at this time due to temporary traffic pattern changes in the area.
Plan your route to access the Lewis Centre from the southbound lane. Anticipate increased traffic volumes and changes to vehicle lanes on the Old Island Highway.
The LINC Youth Centre
300 Old Island Highway
Please anticipate increased traffic volumes and changes to vehicle lanes on the Old Island Highway.
Native Sons Hall
360 Cliffe Avenue
Upper Parking on Cliffe: Access off Cliffe Avenue at 4th Street.
Lower Parking below Native Sons Hall: Access either off 3rd Street or 5th Street. (Please note – 5th Street Bridge traffic will also be using the 3rd Street entrance.)
Florence Filberg Centre
411 Anderton Avenue
Upper Filberg Parking Lot: Access either off 3rd Street or 5th Street. (Please note – 5th Street Bridge traffic will also be using the 3rd Street entrance.)
Lower Filberg Parking Lot: Use the 5th Street Bridge priority vehicle lane on Anderton Avenue along with local traffic, transit, and emergency vehicles
Schedule
Bridge construction will start in mid-April 2021 and will continue for approximately six months. The timing and length of the work will be informed by seasonal weather, regulatory requirements, and minimizing impacts to the public.
Budget and Funding
The current estimate for the Fifth Street Bridge Rehabilitation project is $6.5 million.
| | |
| --- | --- |
| Project Element | Rehabilitation |
| Outcome | A rehabilitated crossing with extended service life, with full utilization of the grant. |
| Construction contract | $5.4 million |
| Project management, traffic optimization, and contingency | $1.1 million |
| TOTAL | $6.5 million |
| Fed / Prov Grant | $1.96 million |
| Reserves | $0.94 million |
| Carry-forward from prior budget year | $0.21 million |
| City Borrowing Amount | $3.4 million |
The City of Courtenay was successful in securing a grant of $1.96 million though the New Building Canada- Small Communities fund, which requires construction completion by March 2022. The remainder of the project costs will be funded by the City of Courtenay.
As directed by Council, the City used the Alternative Approval Process to seek approval for borrowing to help fund the project.
Project Contractor
The City of Courtenay has awarded the contract for the rehabilitation of the 5th Street Bridge to Park Derochie, an industry leader in bridge rehabilitation projects, specializing in blast cleaning, coatings, and scaffolding. Learn more
Public Engagement
5th Street Bridge Colour Survey
Thank you to everyone who completed the 5th Street Bridge colour survey, which closed on January 13, 2021. Over 2,100 people participated in the survey, with over half of those in favour of recoating the bridge in "classic green" over the other proposed choices of silver and matte black. Council gave final approval on the colour choice at the March 1, 2021 Council meeting.
2019 Drop-in Open House and Survey
On November 21, 2019, the community was invited to provide feedback on the 5th Street Bridge Rehabilitation Project. An online survey provided additional opportunities for the community to weigh in on the project.
Open House Display Boards [PDF - 8 MB]
What We Heard - Phase1 Public Engagement Summary [PDF - 1 MB]


Council Reports

March 1, 2021 Staff Report: 5th Street Bridge Rehabilitation Project Update [PDF - 750 KB]
December 9, 2020 Staff Report: 5th Street Bridge Rehabilitation - Alternative Approval Process (AAP) Results [PDF - 735 KB]
November 30, 2020 Briefing Note: 5th Street Bridge Rehabilitation Project Update [PDF - 6 MB]
November 30, 2020 Traffic Management Strategy : 5th Street Bridge Rehabilitation Project Update [PDF - 4 MB]
September 8, 2020 Briefing Note: 5th Street Bridge Rehabilitation Project Update [PDF - 520 KB]
September 8, 2020 Presentation: 5th Street Bridge Rehabilitation Project Update [PDF - 1 MB]
September 8, 2020 Traffic Management Strategy (Draft): 5th Street Bridge Rehabilitation Project Update [PDF - 7 MB]
May 11, 2020 Briefing Note: 5th Street Bridge Rehabilitation Project Update [PDF - 498 KB]
January 27, 2020 Staff Report: 5th Street Bridge Rehabilitation [PDF - 2 MB]
January 27, 2020 Presentation: 5th Street Bridge Rehabilitation Project Update [PDF - 2 MB]
January 27, 2020 Staff Report: 6th Street Bridge Options Analysis [PDF - 2 MB]
January 27, 2020 Presentation: 6th Street Bridge Multi-Use Options [PDF - 2 MB]
September 16, 2019 Staff Report: 5th Street Bridge Rehabilitation Project Update [PDF - 848 KB]
June 24, 2019 Staff Report: 5th Street Bridge Rehabilitation Project [PDF - 2 MB]
June 24, 2019 Council Presentation: 5th Street Bridge Rehabilitation [PDF - 989 KB]
May 14, 2019 Briefing Note: 5th Street Bridge Rehabilitation Project [PDF - 139 KB]
May 14, 2019 Council Presentation: 2019-05-17 Bridge BN Council Presentation [PDF - 2 MB]
November 26, 2018 Council Presentation: 2018-11-26 COW 5th St Bridge [PDF - 2 MB]
For more information on the 5th Street Bridge project, email fifthstreetbridge@courtenay.ca