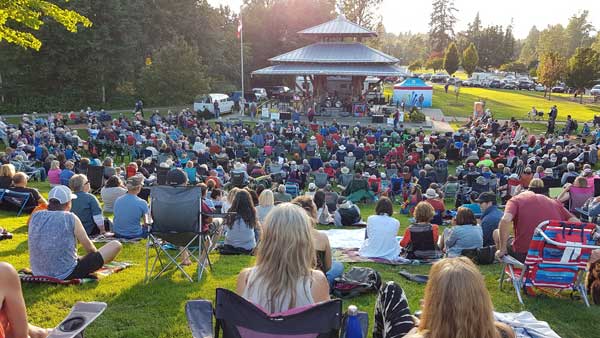 All concerts start at 7:00 p.m. and finish around 8:30 p.m.
Simms Millennium Park is located by the 5th Street Bridge and across from Lewis Park. Please bring your own lawn chair or blanket.
The Simms Summer Concert Series season is presented by the City of Courtenay and is sponsored by the Comox Valley Record and the Jet 98.9 FM.
For concert information please call the Courtenay Recreation Lewis Centre at 250-338-5371.
2022 Concert Schedule

(subject to change)
June 5, 7 p.m.

G.P. VANIER JAZZ BAND


A diverse mix of jazz from talented local youth musicians

June 12

THE SUTCLIFFES


A Beatles tribute band with a slightly different take. Their focus is on early period songs, with a nod to the more well-known tracks

June 19
RALPH BARRAT & THE SHARP 7
Enjoy Ralph Barrat's smooth and distinct jazz vocals with the "Sharp Seven", a very lively 7 piece combo band (media release below)
June 26

ZANDHUNGA

Latin/world-beat-dance-party grooves (media release below)

July 17

NANAIMO CONCERT BAND
Get your toes tapping with the sound of big band, show tunes, marches and more
July 24

TIME WELL


WASTED

Time Well Wasted is a 13-piece horn-driven dance band fever – Disco, Funk, Rock, Rhythm & Blues.

August 7

DENNIS BOUWMAN


Alt-country and folk

August 14
MY SON THE HURRICANE


14 piece brass band with a funk, jazz and hip hop groove. Wear your dancing shoes!

For this last concert of the season, we are holding a FOOD BANK DRIVE. Please bring a non-perishable food item as a donation. Thank

you!
MEDIA RELEASES
ENJOY JAZZ AT SIMMS PARK ON JUNE 19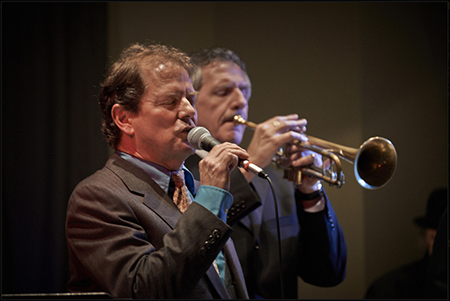 The free Simms Park Summer Concert series will have the smooth jazz sounds of Ralph Barrat and the Sharp Seven this Sunday, June 19 at 7 pm.
Take a seat as the band transports you to the golden era of Jazz. Enjoy songs such as "Mack the Knife", "Take the A-Train" and "New York, New York", just to name a few.
This dynamic seven-piece combo includes Ralph Barrat's distinct vocals with a three piece horn section including includes Jack Reynolds (Sax & Flute), Greg Bush (Trumpet), and Paul Nuez (Trombone). The band also includes Grahame Edwards (bass), Michael Eddy (keyboard) and Rob Peterson (drums).
LATIN DANCE PARTY AT SIMMS PARK ON JUNE 26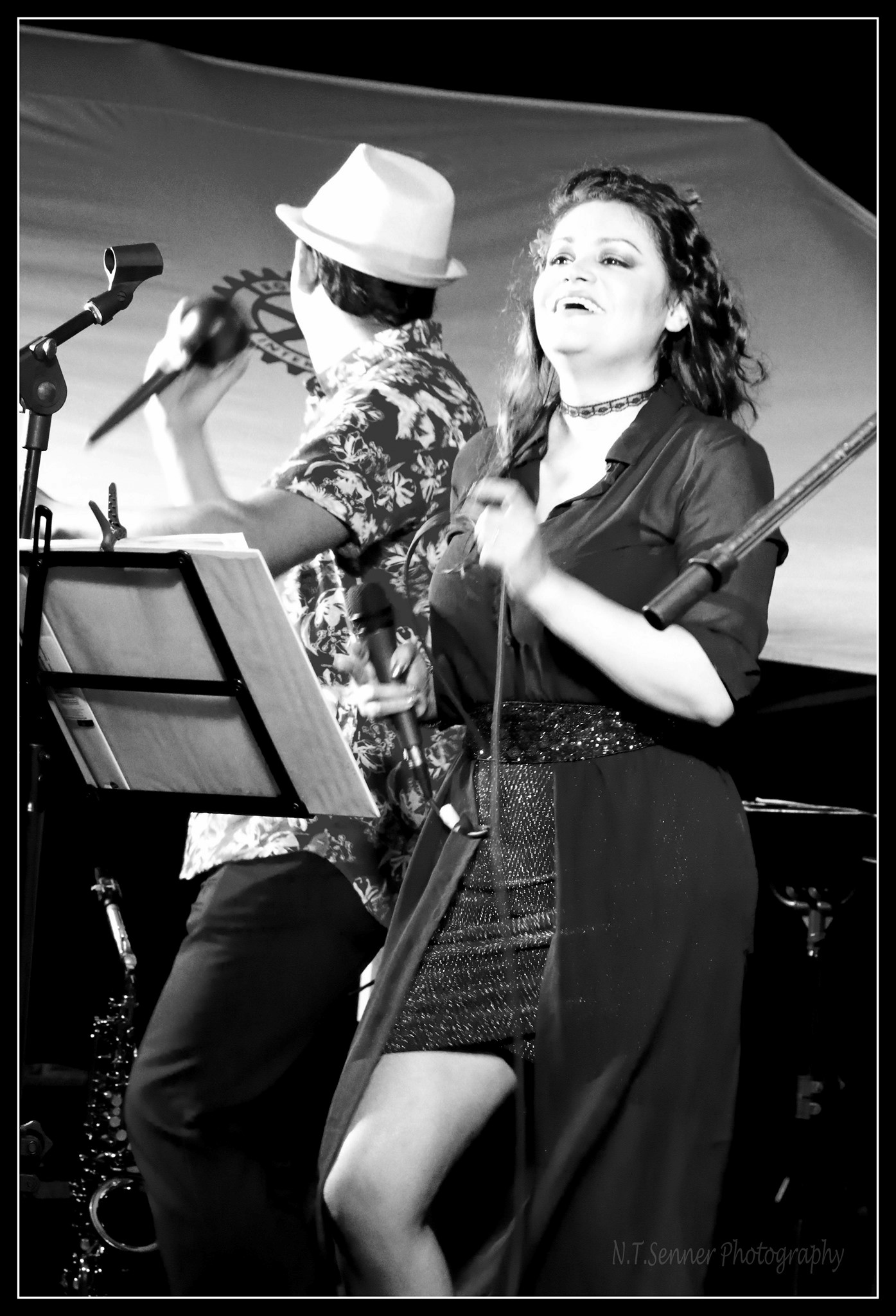 Expect high-energy, Latin-dance-party grooves from this Comox Valley based collective that has roots in Mexico City, Vancouver Island, and more recently, Columbia and Ecuador. Zandhunga has released one album of original compositions and has toured as far away as Taiwan.
Their repertoire is perfect for dancing and includes vintage and modern salsa classics, cumbia, and more. The band boasts a stellar lineup of musicians for their concerts this summer: Carolina Viteri Diaz on lead vocals, Oscar Robles Diaz on guitar and percussion, Brittany Christina Bowman on bass, Kelly Thomas on keyboard, Jeff Agopsowicz on trombone, and Beau Stocker on drums.